Richmond Players presents 'Rope'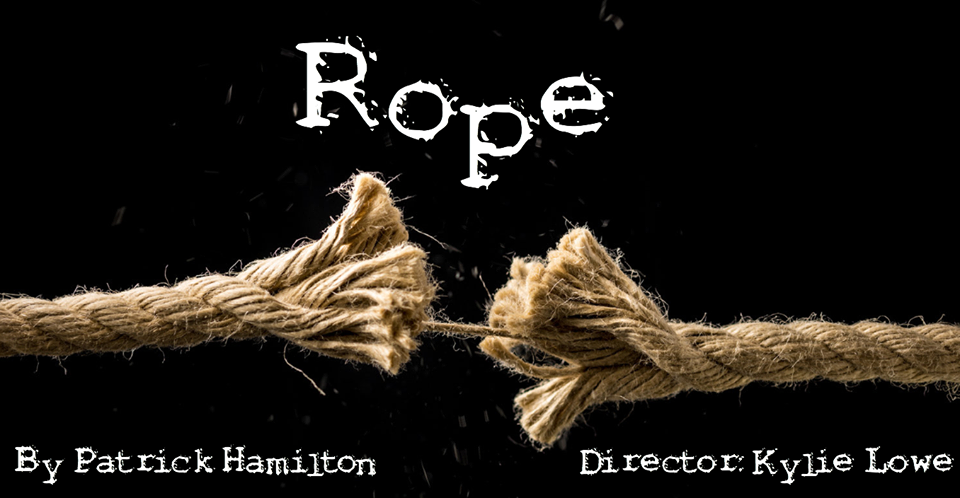 Description
Richmond Players' May 2018 Production of Patrick Hamilton's 'Rope'.
On a night not unlike any other night, Brandon and Granillo commit murder. They kill a fellow classmate in college for the simple sport of it. What do you do to top a murder? Why, you stuff the poor boy's body into a chest in the middle of the room and you invite friends over for a dinner served off that very chest. And for good measure you invite the boy's father, over, too, and give him a present of some dry old books.
That is the beginning of the terrible and entertaining story of Rope.
One of the friends invited over is Rupert. He is slightly older and more sophisticated than the others. He is a philosopher and poet and has been the well-spring of thought for the boys. It is upon Rupert that the truth behind the secret of the chest in the middle of the room begins to dawn.
He slowly unravels the mystery and in the process unravels his own dark side to understand that he has erred so terribly. He makes a last great decision that comes as an absolution of his soul and in the end brings justice to the motions of the day.
Dates/Times
Saturday 12 May: 2 pm and 7.30 pm
Saturday 19 May: 2 pm and 7.30 pm
Saturday 26 May: 2 pm and 7.30 pm
Venue
Richmond School of Arts
Cnr March and West Market Streets
Richmond, NSW 2753
Contact Details
Richmond Players Info Line: (02) 8006 6997
SaveSave
SaveSave
SaveSave
This event is currently closed and no contact details are available