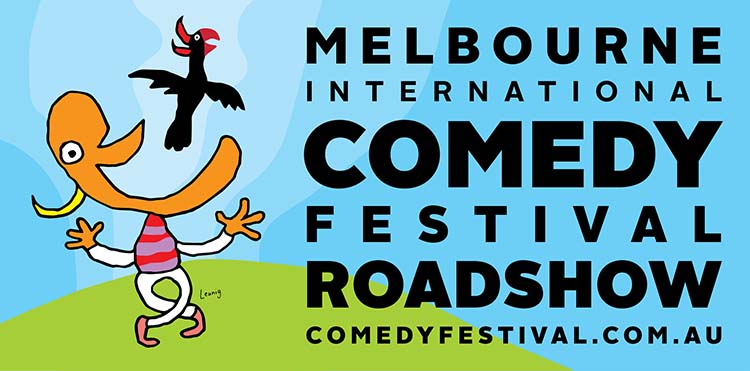 Australia's largest comedy festival is packed up and ready to roll!  Join the Melbourne International Comedy Festival Roadshow as it journeys around Australia, home-delivering hot and tasty comic treats to audiences near and far.
Featuring fantastic funnymakers from Australia and beyond, the Roadshow has it all.  It's stand-up, sketch, satire, silliness and song - all in one side-splitting show!
For nearly 20 years this roving tour-de-comedy has visited towns and cities around Australia, from Mildura to Mt Isa and everywhere in between.  There's nowhere our exceptional entertainers fear to tread, so we're bound to be heading your way.
You won't want to miss it when this bounty of belly laughs rolls into town.  Come on Australia - pack your laughing gear and get on board the Roadshow!
'It is a wonder how the roaring auditorium found any time to remember to breath.' - 9 Inch Tales (Malayasia)
BOB FRANKLIN Award-winning stand-up comic, writer, director and actor.  Twice nominated for Melbourne International Comedy Festival Barry Award and winner of MICF Piece of Wood Award and Sunday Age Best Comedy Show of the Year Award.
Television and film work includes Jack Irish - Black Tide, The Last Confession of Jack Irish and Thank God You're Here.  Writer and director of two short films and has most recently directed two episodes of Little Lunch for the ABC and Lano & Woodley's stage show, Fly.

DAVE CALLAN (MC) is the Irish born Melbourne based comic best known for his roles on Rove Live and Triple J.Over the years he has popped up on Good News Week, Hey Hey its Saturday, Spicks and Specks, The Melbourne International Comedy Festival and Good Morning Australia with Bert Newton.  Dave was part of the cast of Good Game from 2011 and 2016 and hosted Saturday nights on Triple J 2005 to 2010.Dave is a regular on the festival circuit and has performed at Melbourne International Comedy Festival, Adelaide Fringe, Perth Fringeworld, Woodford Folk Festival, Edinburgh Fringe and Montreal.  Dave has hosted the touring Melbourne Comedy Festival Roadshow since 2001 to places as exotic as Mumbai, Singapore, Kuala Lumpur, Penang and of course Rutherglen.

ANDY SAUNDERS From an early age Andy has been telling jokes in front of a variety of audiences, he was always destined to make people laugh.  with an impressive and extraordinary ability to use humour to break down barriers and sterotypes as well as provoke though in any audience, Andy Saunders takes satire to new heights.  Trenchant observiations of human behavious and sharp material combined with skills in attracting and holding the interest and attention of audiences of all ages are powerful combination.  Andy believes that the best way to change the world for the better is through laughter.

KIRSTY WEBECK is a Melbourne-based stand up comedian who is taking Australia by storm.  In less than five years, she has gone from doing a five minute set at the end of a comedy workshop, to being one of the most in demand headlining comedians in the country. Kirsty's most recent performances include her solo show 'Good One' at Melbourne International Comedy Festival, Adelaide Fringe, hosted The GLORIAs at NSW Parliament House, street team for JOY 94.9's Sydney Gay and Lesbian Mardi Gras coverage, performed at Mardi Gras, panelist on Women Of Letters, been a guest on numerous podcasts, headlined a sold out show for South Tribe as part of River Of Art Festival in Batemans Bay, performed at The Australia Say YES Comedy Gala along with many events and comedy rooms across the country.

LEWIS GARNHAM has an iconic, storytelling brand of comedy that has seen him tour Australia and America and rack up a pile of awards and accolades along the way.  His stories, which generally take aim at the aspects of life he finds most saddening - consumerism, individualism, vapidity, elitism to name a few - clearly have resonance with wide ranges of audience demographics.  You may have heard Garnham on Triple J, Triple M or ABC Radio.
Warning: Performances often contain coarse language, sexual references and material that can offend.  Recommended age 15 years and older

 Venue:
 

Forge Theatre - Auditorium

 Performance  Times:
 Saturday 7 July, 7:30 pm
 Duration:
 2 hours 15 minutes (includes 20 minute interval)
 Ticket Prices:
 Full: $35.00
 Concession: $30.00 (Seniors/Pensioners)
 Group 8+: $30.00
 Students: $22.00
 

Forge Friend: Adults: $30 Concession: $25

A BFF membership card will be mailed to your postal address
The BFF discount promotion code to book your tickets online will be issued with your membership card.
Should you have any queries please telephone the Forge Theatre Monday to Friday, 10am to 4pm on 5152 1482.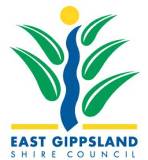 Contact: Forge Theatre and Arts Hub
Email: boxoffice@egipps.vic.gov.au
Telephone: 5152 1482
This event is currently closed and no contact details are available