Racing Rules of Sailing for Novices.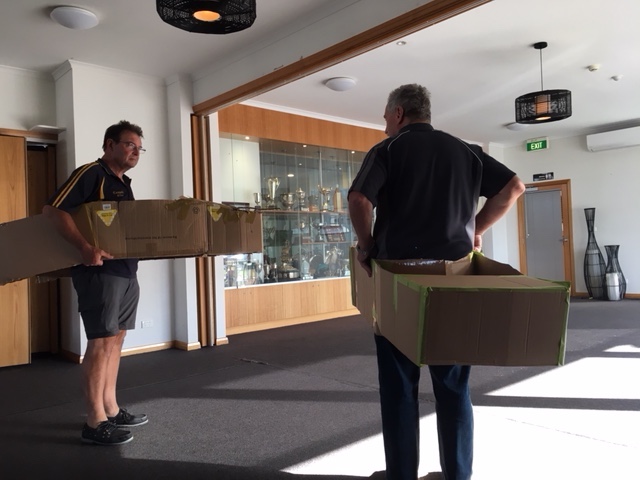 So you thought you'd try sailing so you turned up at the local club and they put you on a boat for the twilight race. Quite likely your first impression will be "Why is everyone yelling at each other? Look there's plenty of room over there, why is no-one sailing over there?" Here is you chance to find out minus the yelling and crunch of fibreglass. Learn the basic rules and you'll probably be one up on your skipper!
Overview
This is a novel and fun way to learn a bit about the basic rules which apply to yacht racing.  For the novice sailor it is often hard enough just getting to know the main parts of the boat and when to move.  After trying to explain various situations to new sailors as the events unfolded on the water one day I realised that it was too difficult to describe all the factors when the particular scenario disappears as quickly as a new one emerges.  So I've turned it into a board game in which you become a player, a bit like Wizard Chess in a Harry Potter story but replace the swords and mace with a protest flag and race officer.  Someone suggested this should be called "Racing Rules for Dummies" but that's the advanced course for skippers :)
Bad news - There are 92 rules in the Australian Sailing "Blue Book".
Good news - We are going to concentrate on just a few of them which (should) dictate the behaviour of boats when they are sailing. These rules are known as "Part 2 - When boats meet" (as opposed to collide which is what we are trying to avoid).
Even better news - Our session will concentrate on rules 10 - 13 with an occasional daliance into rules 14 - 17.  The complex stuff about what happens at a mark we will save for the advanced course "Racing rules for Dummies"
Outcomes
A basic understanding of how to spot an emerging situation which will require action by one or more boats.  
Some idea of your obligations as a helm, skipper or tactician, which in some cases is to "maintain your course and speed".
Pre-requisites
A good sense of humour is essential.
Other than that, not much - this is even a good time to sort you out if don't know Port from Starboard or a Tack from a Gybe.
What to bring
Comfortable shoes, you'll be walking a lot.
Glasses, you'll be reading a lot.
A jacket, we'll be outside.
Something to drink - this is sailing after all.
A pen or pencil in case you want to write something, maybe a protest form?
A friend (optional)
Course Material
You will be provided with a highlighted copy of the relevant sections of the rule book, about two sheets of paper.
The link to the full blue book is up in the overview section but don't bother.
Sessions and duration
I'm scheduling this for 6:30pm Friday evenings at Wyndham Harbour for a multitude of reasons.
They have a perfect outdoor area to use as the playing board with the lines already marked out
Friday night is not a school night.
The new Ohana Pizza and Bar at Wyndham Harbour is open on Friday nights so we can adjourn there when the light fades.  
In fact we can run over there and get a beer to simulate proper sailing conditions :)
I can only accommodate about 5 people per session and I'm hoping I'll be swamped with interested.
Cost
There is a $10 charge to register for this session, mainly to stop people registering and then not turning up.  Your $10 will convert into a voucher for Ohana at the end of the session.  That way if you don't turn up, at least you will have bought me a beer as recompense.
Location
Wyndham Harbour training
Quay Boulevard, St Kilda Boat Sales, South Werribee, Victoria 3030
This event is currently closed and no contact details are available