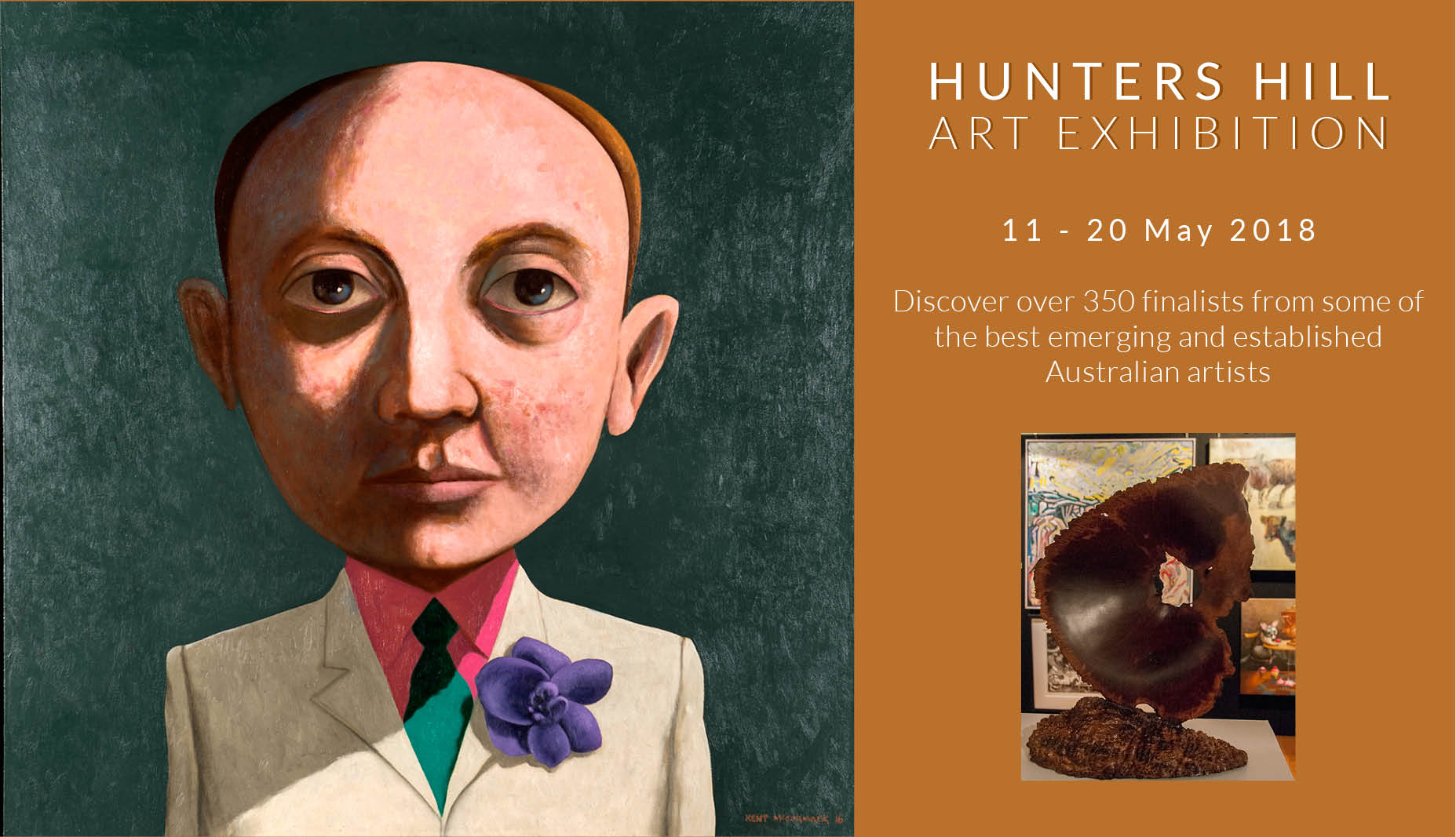 HUNTERS HILL ART EXHIBITION 2018
The Hunters Hill Art Exhibition has become one of Sydney's favourite art events, attracting thousands of visitors over ten days. With high attendance and sales this Exhibition is a great opportunity to reach new audiences.
This Exhibition and Prize is recognised for it's outcome driven approach; and it's outstanding display of
Australian art. Displayed annually is a visual feast, with over 350 finalists beautifully and meticulously curated across 3 historic venues.
Prizes & Awards
Art work will be judged in all eligible Prizes and Awards
Hunters Hill Art Prize - $8,000
All entries are judged in the Hunters Hill art Prize - a painting, drawing, sculpture or similar in any medium
(please refer to terms and conditions - excludes digitally created and photography).
Hunters Hill Regional Art Prize - $5,000
Painting, drawing or similar from a resident of Hunters Hill, Lane Cove, Ryde & Canada Bay Municipalities.
Hunters Hill Sculpture Prize - $2,000
Open to all sculpture.
Hunters Hill Water Colour Prize - $2,000
Open to a painting in water colour.
Hunters Hill Smaller Works Prize - $1,000
Painting, drawing or similar up to and no larger than A 4 (29.7 x 21 cm) (Painted Area - frames may be larger).
Nora Heysen Award - $1000 + Weekend artist retreat to Hahndorf S.A.
Open to female artists who are residents of Hunters Hill Municipality only.
HHAE People's Choice Award - $1,000
Chosen by attending public (1 vote per person).
HHAE Kids' Choice Award- $500
This prize looks to engage our younger visitors in the art on display (1 vote per child).
Pop Up Gallery Program
To register your interest in a Pop Up, send images of the art work you would like to have on display and an artist bio to events@huntershill.nsw.gov.au or by mail to Hunter's Hill Council - P.O. Box 21, Hunters Hill 2110.
Courier Your Art Work
Hunter's Hill Art Exhibition is committed to selecting and judging art works in person, to maintain the quality of selection. This year to streamline and improve the process of delivery we are working with Pack & Send Balmain.
Please note that using a courier service is optional. All couriered art works are to be delivered and collected from Pack & Send Balmain - 546 Darling St Rozelle. See Important Dates in the the Terms and Conditions.
If you use a different couirer service there will be no additional fees for transport from Balmain to Hunters Hill.
Pack & Send Balmain have supported the art scene in Sydney for the last 9 years, and are offering special rates to the Hunters Hill Art Exhibition artists, to find out more call them on 02 8065 5385.
Adrian Black
Director
Hunters Hill Art Exhibition
Hunter's Hill Council 
(02) 9879 9400
events@huntershill.nsw.gov.au
22 Alexandra St.
Hunters Hill, NSW 2110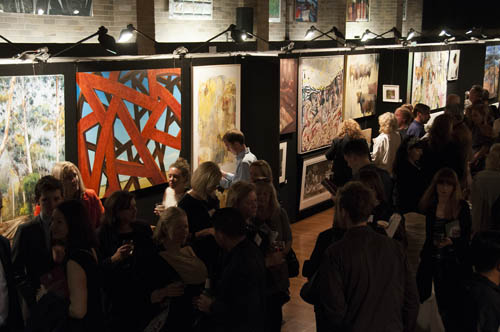 This event is currently closed and no contact details are available