Perioperative Management of Obstructive Sleep Apnoea - July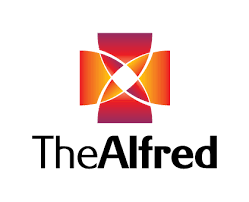 Friday 20th July 2018 
This unique course is designed for health professionals wanting to increase their knowledge and practical skills in the Perioperative Management of patients with Known or Suspected Obstructive Sleep Apnoea (OSA).
Who should Attend
Anaesthetists, Respiratory & Sleep Physicians, Perioperative Nurses, Perioperative Physicians, Respiratory & Sleep Nurses, Advanced Trainees, Sleep Scientists, GP's, Physiotherapist & Physicians/Surgeons interested in the perioperative management of this patient population
Facilitators
The course has been developed with & is conducted by experts from the Sleep & Ventilatory Services, Department of Respiratory Medicine, The Alfred:
Prof Matt Naughton, Head, General Respiratory & Sleep

A/ Prof Belinda Miller, Staff Specialist, Respiratory Physician

Ms Catherine Buchan, Senior Respiratory Therapist

Ms Kim Hopkinson, Respiratory Therapist

Dr Eli Dabscheck, Consultant Physician

Ms Teanau Roebuck, Head Sleep Scientist

Ms Sally Ho, Senior Sleep Scientist
Topics
Topics covered include:
What is sleep? - overview, history, assessment

Sleep & anaesthesia - define the difference

Sleep clinical history & assessment

How we monitor sleep

Perioperative management of known or suspected OSA

Practical strategies & tools for preoperative, intraoperative and post-operative management of OSA

Interactive, hands on workshop

Case studies

 
Cost
$300 - Includes morning tea, lunch and course material.
Early Bird $260 before 30/6/18.  Alfred Staff discounts apply 
Sessions generally kickoff at 8:45 for 9:00 am start finishing 5pm daily.
AMREP Education Centre
The Alfred, Commercial Road Melbourne VIC 3000
Contact Details
Janet Williams - Sue Reiff  03 9076 2382
Sponsors
The following companies have provided financial support for the centre and/or specific support for this event and will be participating in the Sponsors' Exhibition on the day of the event: TBC
Educational material has been developed independently of any sponsors.  

This event is currently closed and no contact details are available