Diets, nutrients & a whole lot of whole grains, & NAACT AGM
 

Nutrition Australia ACT is pleased to announce the following public seminar
Diets, nutrients and a whole lot of whole grains
Presented by
Dr Sara Grafenauer
This seminar will be preceded by the Annual General Meeting of Nutrition Australia ACT Incorporated.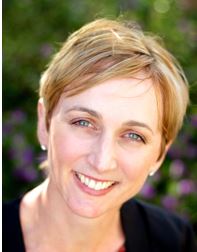 Dr Sara Grafenauer is a PhD qualified Accredited Practising Dietitian (AdvAPD) and author. Her PhD Research focused on dietary patterns and dietary change in weight loss. She is an Honorary Fellow at the University of Wollongong and an inspirational Dietitian, lecturer, and excellent cook. She is now the General Manager of the Grains and Legumes Nutrition Council.
Her presentation reviews some of the mistakes we've all made in communicating about diets and the risks of going too far with any one approach. She'll bring into focus some of the new research about whole grain foods and help all of us reach that 48g daily target with simple, foodie ideas.
When
Thursday 3 May 2018

5:30 - 6:00pm -  AGM and opportunities to join the committee
6:00 - 6:30pm -  Refreshments and networking
6:30 - 7:30pm  - Seminar by Dr Sara Grafenauer

Location

Helenic Club Woden

Cost

$20.00*   Non-Nutrition Australia members

$5.00*   Nutrition Australia members 

Visit Nutrition Australia to become a member now!                                                                                           

*$0.30 booking fee applies




Contact Details

Nutrition Australia ACT Inc.
02 6162 2583
info@act.nutritionaustralia.org
This event is currently closed and no contact details are available