Please read these instructions carefully.
Pay now
This tool is really good for making individual or small group bookings and paying directly using a credit or debit card.
You can book up to 5 people at once on this system, but please make sure you collect all the personal details such as dietary requirements, phone & email addresses, workshop preferences, emergency contact etc before proceeding. 
Pay later - receive an invoice
You can also register using this system, and receive an invoice instead of paying directly on line.  To do this, please enter the code INVOICE in promotional code box on the payment page at the end, and once that is entered, your balance will go to zero and you'll receive a Tax Invoice later.  Your email confirmation will show that nothing is paid/or free ticket, but we will invoice you.
You can also make group bookings using the Group Registration form HERE - we'll invoice you separately.  If you choose to use the Group Registration Form, please do not proceed any further with this portal.
Workshops
Below are the 5 workshops – which will each be run twice – once in the morning and again in the afternoon.  Please use the workshop numbers when registering.
1.       Making short videos with phones – David Pyefinch –
2.       Food Security / Community Gardens – Michael Cook
3.       Facebook 2.0 – Tara Howell and Kelsey Thomas
4.       DV Aware – Domestic Violence awareness delivered by Lifeline
5.      Finances for Treasurers board members morning and finance officers afternoon) – Presenter TBC
An invitation to Government House - Wednesday 26 September. 
Her Excellency Professor the Honourable Kate Warner, AC, Governor of Tasmania, invites delegates of the Neighbourhood Houses conference 2018, to Government House to celebrate the good work of Neighbourhood House staff and volunteers at 6pm on Wednesday 26 September. (This is a free event)  More details to come.
Payment process.....
The easiest way to pay, and for us to manage payment is if you can pay using a credit or debit card using this site.  If you wish to be invoiced for your registration, please enter the code - 'invoice' in the Promo Code box.
| | | |
| --- | --- | --- |
| Delegates - all prices include GST | Early bird* | Full |
| House Staff and Volunteers Full Conference | 110.00 | 110.00 |
| House staff and vounteers day rate | 110.00 | 110.00 |
| Community sector and Government Full Conference | 308.00 | 352.00 |
| Community Sector and Government day rate | 165.00 | 176.00 |
| Conference dinner | 55.00 | 55.00 |
                                                    * Early bird closes on 31 August
Your booking is not complete, until you click on the green Buy Now button at the end.
Thanks to the following sponsors for their continued generous support: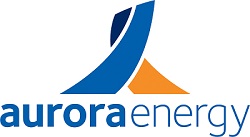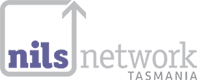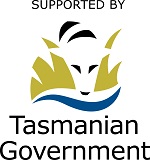 Venue:   Old Woolstore Appartment Hotel
Jonathan Bedloe
jonathan@nht.org.au
6228 6515
Make a booking, click below
Resend tickets to your email address.
Contact the event organiser.
You can review the event organiser's terms and conditions here.
Contact name: Jonathan Bedloe
Contact phone: 61 3 6228 6515
You can review the event organiser's terms and conditions here.
If you can't find your tickets, click here.
Your email has been sent.
The organiser will be sent the details of this message.

Sorry, there appears to have been an error. Please try again later.