Cosmos: Journeys Through the Universe
The City of Perth Library is pleased to present Cosmos: Journeys Through the Universe with Dr Danail Obreschkow, Senior Research Fellow, UWA node of the International Centre for Radio Astronomy Research.

Where do we come from? How is it possible that a largely chaotic universe forms structured galaxies, stable stars and self-conscious organisms? Science offers an astounding explanation for how the cosmos we observe today emerged from a sea of hot gas through the power of natural evolution.
Presenter:
Dr Danail Obreschkow
Location
City of Perth Library
573 Hay Street, Perth, WA 6000
All ticket sales are final, no refunds will be provided. Substitutions are accepted.
Contact Details
Join us for the next talk in this fascinating series:
Cosmic Enterprise
Become an explorer of the universe! We are developing astonishing tools to find out about the cosmos: giant radio telescopes in Western Australia, gravitational wave detectors and space probes to explore beyond the solar system. Join us to discover the most exciting space and astronomy endeavours of our time.
Date: Thursday 8 November 2018
Time: 6.30pm to 7.30pm
Venue: City of Perth Library, 573 Hay Street, Perth
Cost: $11 per person, book now as places are limited.
Book: Online at trybooking.com/370624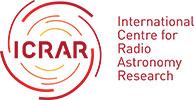 Dr Danail Obreschkow photograph by Andrew Ritchie, Community News.
This event is currently closed and no contact details are available