Hope of a New Springtime: Humanae Vitae 50th Anniversary Conference
Date: SATURDAY 21 JULY 
                        Time: 8.00am - 5.00pm
                     Cost: $60.00
Venue: Level 6 Caroline Chisholm Centre 436 Pennant Hills Road Pennant Hills
Special Event: A one day conference commemorating the 50th anniversary of the promulgation of Blessed Pope Paul VI's encyclical Humanae Vitae on the 25th of July 1968.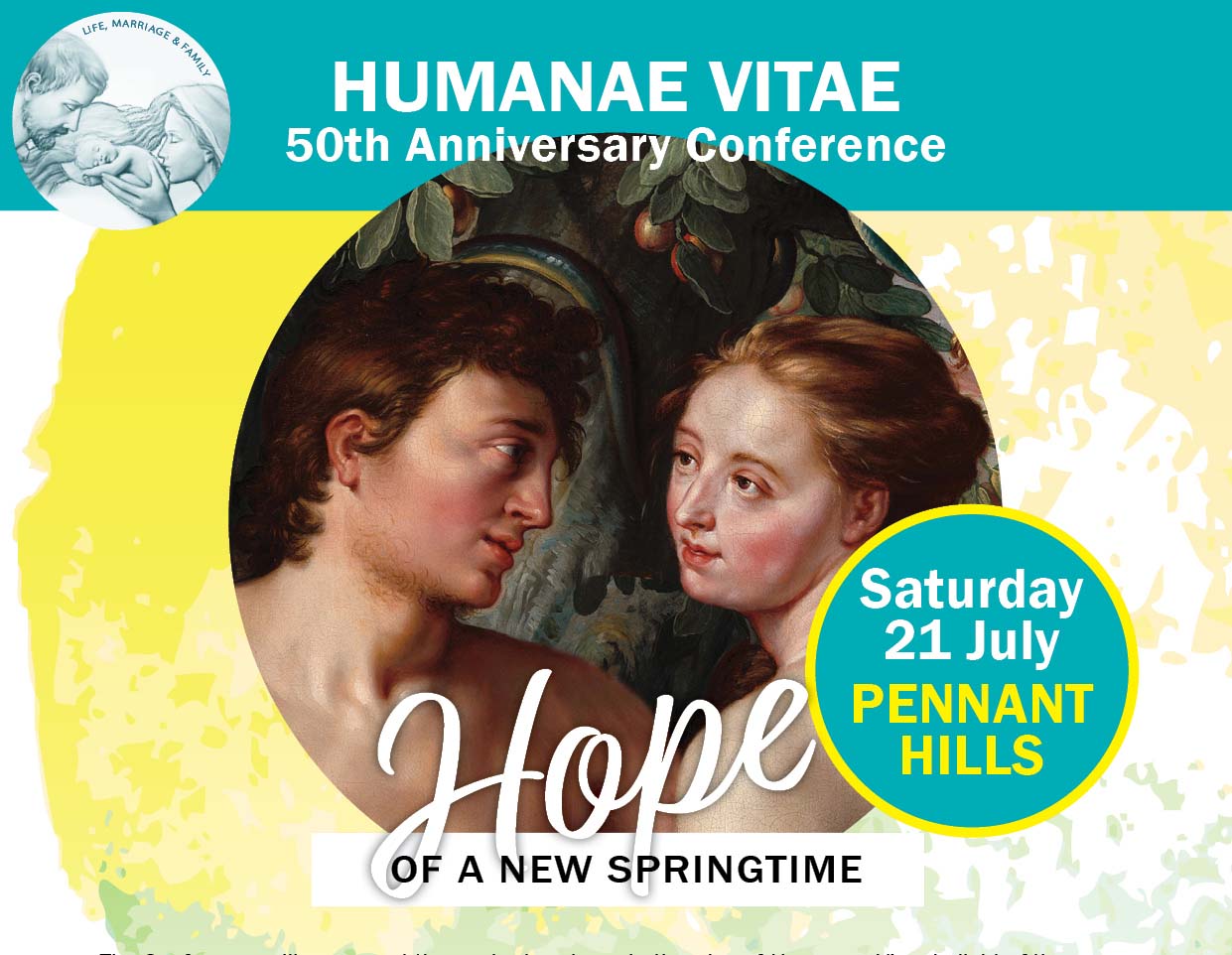 With a keynote address from Katrina Zeno of the Saint John Paul II Theology of the Body Resource Centre Diocese of Phoenix Arizona, the conference will also feature some of Australia's best speakers in the area of women's health, marriage and family studies, prolife advocacy and social commentary. The copnference will aim to represent the essential content of the encyclical along with a way forward framed by a practical and lived experience of Hope!
The distinguished speakers who will present at the conference include: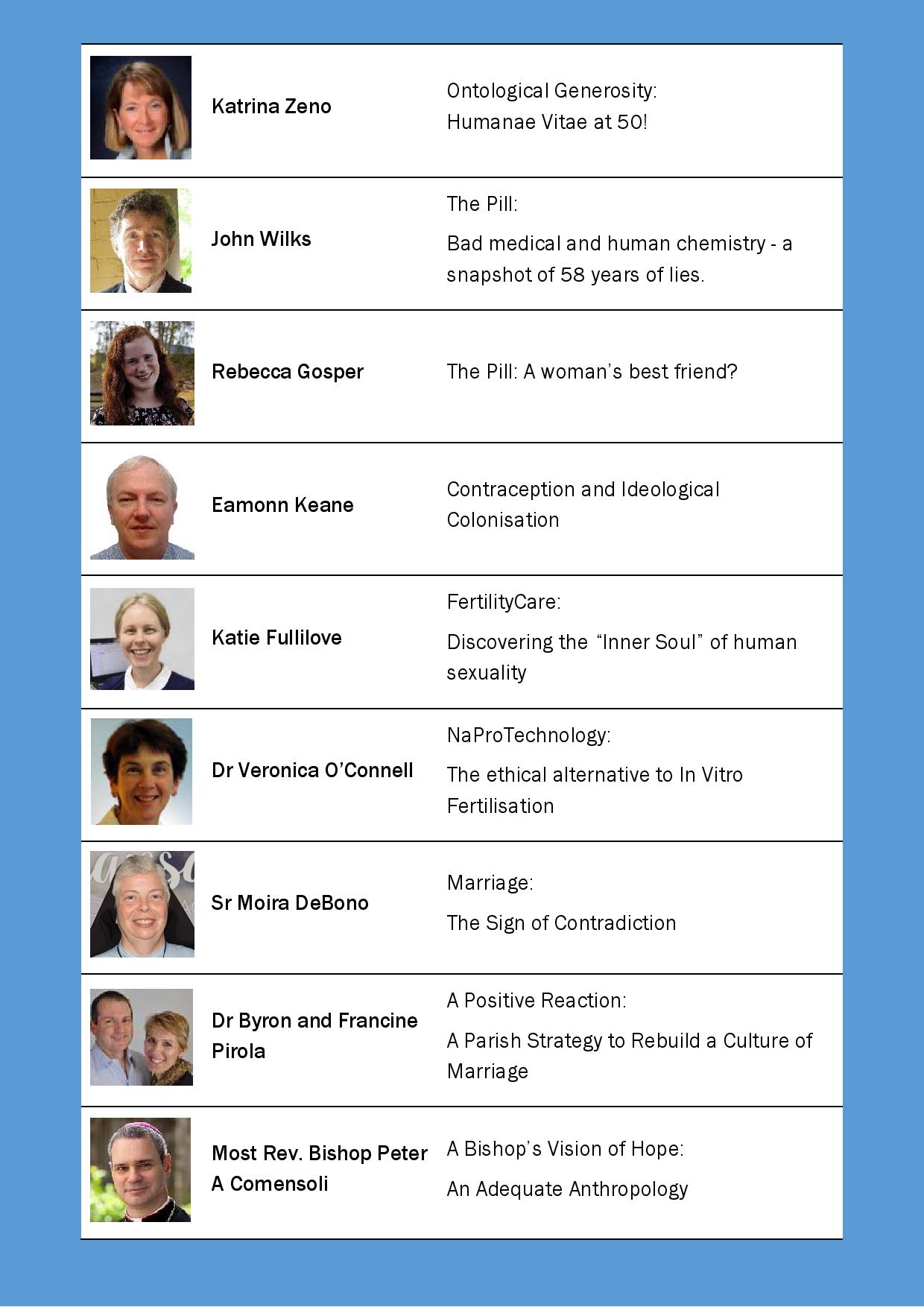 Bishop Peter Comensoli - Bishop of the Catholic Diocese of Broken Bay
Katrina Zeno – Coordinator Saint John Paul II Resource Centre Diocese of Phoenix Arizona
Dr. Byron and Francine Pirola – Directors Marriage Resource Centre
Dr. Veronica O'Connell – NaProTechnology Practitioner
John Wilks – Author and Pharmacist
Sr. Moira DeBono – Lecturer Notre Dame University Australia
Rebecca Gosper - Director LifeChoice Australia
Eamon Keane- Author and Teacher
Katie Fullilove – FertilityCare Practitioner
Note: The information collected on this site is handled in accordance with the Catholic Diocese of Broken Bay's Privacy Policy available on the website at
www.dbb.org.au.
This event is currently closed and no contact details are available