Port Macquarie Regional Seminar: Legislation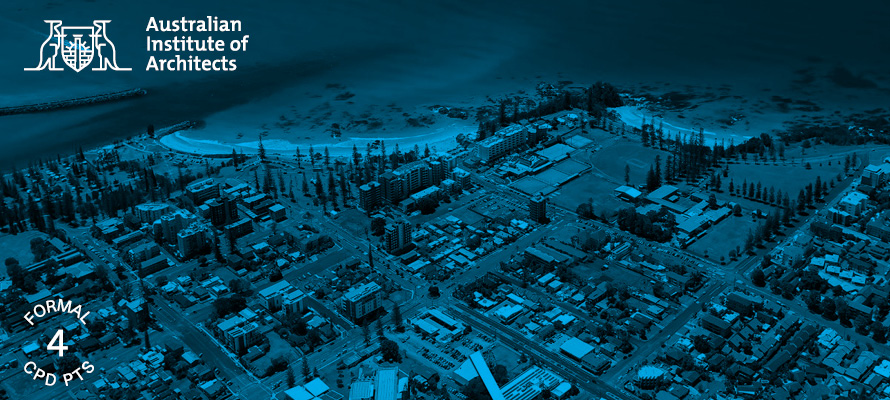 Legislation - Love it or hate it, it's part of professional life. Architects constantly deal with council planners and the planning system for approvals to achieve their own and their clients' dreams. Keeping up with legislative complexity and changes can be a challenge. On 1 March 2018 some changes to the NSW EP&A Act came into effect, and there are more to come. A team of speakers will explain these latest changes and the implications for practising architects.
Curated by Malcolm McNeil of McNeil Architects, on behalf of the Institute's NSW Country Division.
NSW Major Regional Partner

SPEAKERS
Megan Hawley, Lindsay Taylor Lawyers
Megan Hawley is a partner of Lindsay Taylor Lawyers, a specialist planning, environment and local government firm. She is also a Law Society accredited specialist in planning, environment and local government law.Megan has been practising in the area for 25 years, and has a client base including predominantly state and local government and some private developers. She has expertise in all aspects of the planning process and the Environmental Planning & Assessment Act 1979 and Local Government Act 1993. 
Nathan Laird, Department of Planning and Environment
Nathan is helping to lead the implementation of the planning legislative updates within the Department's Policy and Communications Division. As part of this work Nathan has played a key role in delivering the biggest overhaul of the planning legislation since the Environmental Planning and Assessment Act 1979 was introduced over 40 years ago and delivered and is implementing legislation to make independent hearing and assessment panels mandatory for the Greater Sydney Region and Wollongong. Nathan is a motivated and experienced policy officer and lawyer with over 18 years' experience in the environmental law sector.
Eric Illy, Accredited Certifier, PCA BuildCert
With 22 years experience as a Building Surveyor in local government, Eric has worked in residential, commercial and industrial buildings and over the last 8 years has worked exclusively in the Port Macquarie region. 
Andrew Ferguson, National Technical Manager, Polyflor
DATE: Friday 18 May 2018
TIME: 9.30am-4.30pm.  Please note start and end times may change slightly. Exact timings will be updated on this site in due course. Please check times before attendance. 
Location
Glasshouse Arts Conference and Entertainment Centre 
32 Clarence St
Port Macquarie NSW 2444
TICKETS
Institute members $140
Non-members $185
Students $55
Graduates $80
Evening Dinner $50  (25 capacity limit) 
Contact Details
Australian Institute of Architects, NSW Chapter / 02 9246 4055 / nswevents@architecture.com.au
This event is currently closed and no contact details are available