Rylstone Rambler, Mother's Day Special
Enjoy a Hertiage Train ride onboard our 93yr old "CPH" Rail Motors.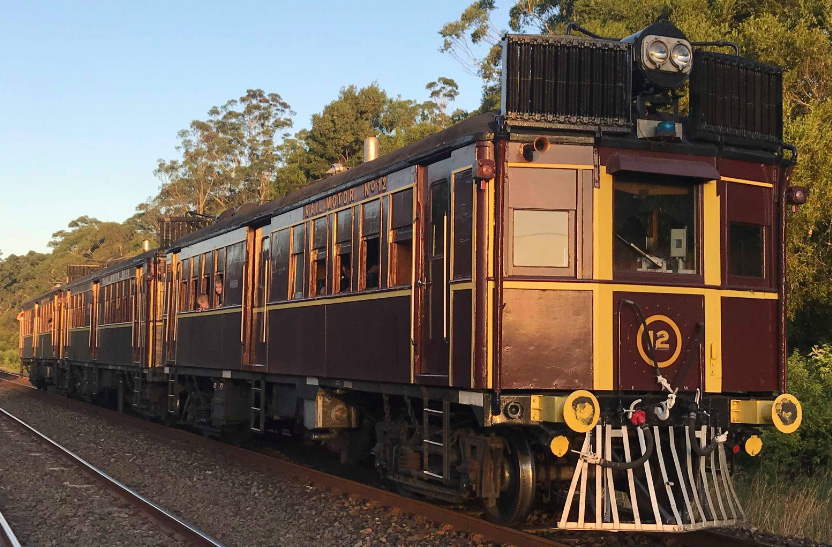 The LVR regrets to report that the CPH Railmotors have developed mechanical issues on the transfer back from the North West. It is not possible to effect the repairs this week, so the motors will be unavailable for the The Mother's Day Rylstone Rambler and the Lithglo Wallerawang shuttles on the 12th & 13th May.

Sadly both days trains will be cancelled. Due to operational constraints on both day's programs it is not feasible to replace the railmotors with other rollingstock.

We particularly want to apologise to the Mums (and their families of course) who have booked on the Mothers Day Special. Our volunteers were excited about this trip and the LVR is keen to establish a regular presence on the newly opened Rylstone section. The decision to cancel has not been made lightly.

Full refunds will be processed during the week for those who have bought tickets, and we sincerely hope we can see you back on another LVR service in the future.
Join LVR aboard our historic 1920's "Tin Hare" Railmotors for a Mother's days Special to Rylstone.
Mother's Day Special
Join the train from Lithgow station and enjoy the beautiful scenery along the old Mudgee branch line to Rylstone as the train climbs through beautiful mountains and hillside to Kandos and through the vast paddock lands to Rylstone. Once at Rylstone you have about two and half hours to explore the town and take lunch at your choice from one for the many restaurants and bistro in the town (we recommend you ring ahead to make yourself a booking for lunch)

The train leaves Lithgow at 9:20am, arriving to Rylstone by 11:30am. The train will leave Rylstone at 2:30pm to be back in Lithgow by 5:05pm. Ticket prices are Adult $65, Mother's Special $55, Child $40 and a Family of 4 (2A + 2C) $150
Rylstone Local Shuttle
While the train is at Rylstone, we are giving the chance for the locals to take a short 1hr return shuttle to Kandos and back.
Train leaves Rylstone at 11:50am and returns by 12:50pm. Ticket prices are Adult $15 and Child $10
Please remember to arrive 15 minutes prior to the departure so you don't miss out on your heritage ride.
Location
CPH Vintage Railmotor
Lithgow Train Station, Lithgow, NSW
This event is currently closed and no contact details are available