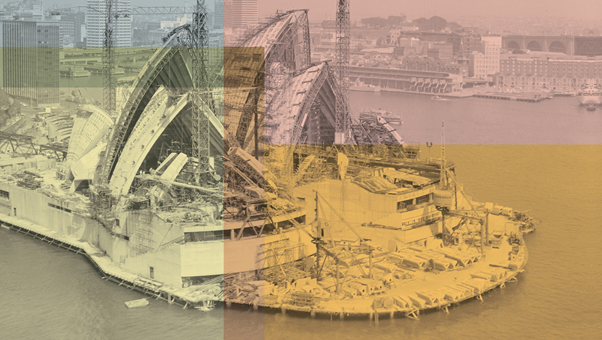 The Poisoned Chalice: Peter Hall and the Sydney Opera House
There's always more than 1 side to the story. Join us for the final night of our "Stories from the Past" talk series...
In February 1966 Jørn Utzon spectacularly resigned from the Sydney Opera House project, never to return. His successor, Peter Hall, was faced with the near-impossible task of completing the building by steering the project thought the gridlock of problems that had defeated Utzon.
Drawing on extensive original research this evening will explore the many dilemmas that Peter Hall faced, and the circuit-breaker solutions that facilitated progress – and concludes that Hall and his team deserve much greater recognition within the wider Opera House narrative.
Guest Speaker: Dr Anne Watson
Dr Anne Watson has an MA (Fine Arts) and PhD (Architecture) from Sydney University. Her career as a design curator (Powerhouse Museum) and writer has included many publications, with particular specialisations in the work of Marion Mahony and Walter Burley Griffin and the history of the Sydney Opera House. She recently published The Poisoned Chalice: Peter Hall and the Sydney Opera House (opusSOH, Sydney, 2017) based on her 2008-2013 doctoral research.These books will be on sale on the night in the foyer before you enter the Auditorium.
Registrations and the bar opens at 6:00pm. have your ticket ready to be scanned at the door. Please be seated for a 6:30pm start. 
Location
Australian Institute of Architects - Queensland Chapter
70 Merivale St, Auditorium, South Brisbane, QLD 4101
There is strictly no parking on site. The limited spots are reserved for our guest speakers, disabled, elderly, expectant mothers and mothers with prams. 
This event is currently closed and no contact details are available