Event Waitlist
Your name has been added to the wait list for this event. The event organiser will contact you through your email address once there are available seats / slots.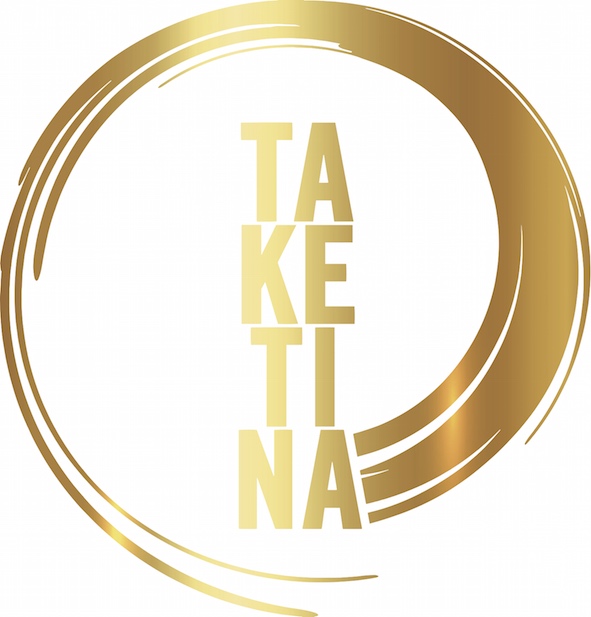 TaKeTiNa Retreat MELBOURNE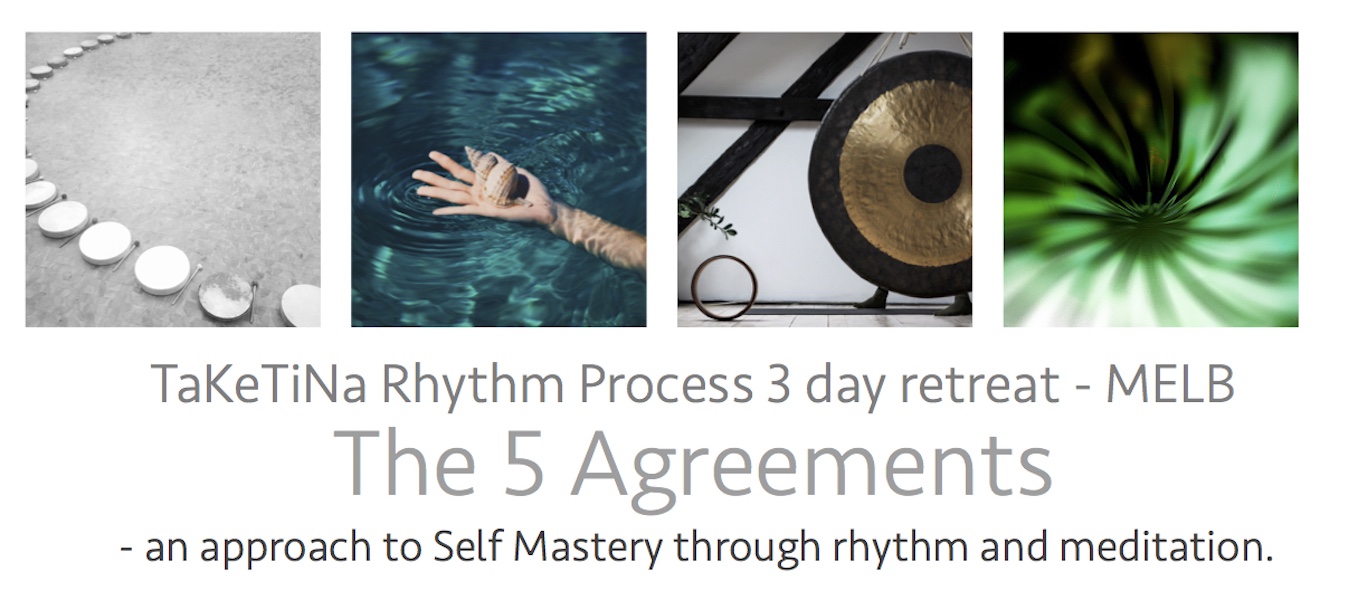 Pulse Rhythm Events presents 
The Five Agreements
- an approach to Self Mastery through rhythm and meditation
 A 3 Day TaKeTiNa Rhythm Residential Retreat
14th 15th & 16th September 2018  MELBOURNE 
with Master TaKeTiNa teacher Tania Bosak
co-leader certified TakeTiNa teacher Justin Holland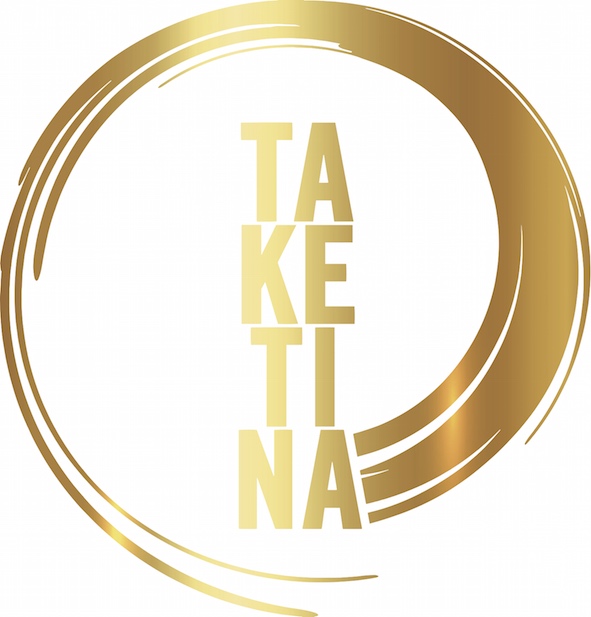 "By practicing the Five Agreements, what you are really doing is respecting everything in creation. You are respecting your dream; you are respecting everybody else's dream. If you use these tools, your effort is really for everyone, because your joy, your happiness, your peace, and your heaven are contagious. When you are happy, the people around you are happy too, and it inspires them to change their own world." – Don Miguel Ruiz 
For the first time in Australia, Pulse Rhythm is offering an opportunity for deep rest, rejuvenation and personal growth in the form of a 3-day TaKeTiNa Rhythm Body and Voice residential retreat. The TaKeTiNa process will be the foundation of this retreat which will also include body, breath work, frame drum meditations and a Saturday evening meditation concert.
The workshop will also be framed by Don Miguel Ruiz's, FIVE AGREEMENTS, which will invite a powerful code of conduct that can transform our lives to a new experience of freedom, acceptance and deep reflection.
This retreat will be held at Maitripa Contemplative Centre a short distance from Healesville, in the beautiful Yarra Ranges just 90 minutes from Melbourne.
The centre is nestled on 50 acres surrounded by State Forests, allowing expansive views, spaciousness, and opportunities for reflection.
Accommodation will be single or twin room with shared toilet and shower facilities, (single rooms will be allocated on a "first to book" basis).
Vegetarian meals will be provided, participants are asked to help with cleaning up duties at meal times. 
No TaKeTiNa or music experience is necessary.
All welcome. Limited places
About Tania Bosak
Tania has worked for more than 30 years as an actor, musician, producer, composer and highly regarded teacher across the arts and music education. She recently certified as a Master TaKeTiNa teacher after more than 20 years training, teaching and working with the TaKeTiNa Process.
Tania is currently undertaking research in the clinical applications of TaKeTiNa and continues to work actively with the TaKeTiNa Institute and founder Reinhard Flatischler. This has included Teacher trainings, public workshops, drum and percussion courses between Australia and Europe as well as future planning for the wider TaKeTiNa field.
She holds a BA in Performing Arts, Contemporary Dance and Education, and completed further training in music, acting, and movement at the John Bolton Theatre School in 1993. As a certified solution-focused counselor and hypnotherapist, Tania continues to work closely with her teachers and mentors Stephen Gilligan and Rob McNeilly at The Milton H Erickson Institute of Tasmania in association with CET [The Centre of Effective Therapy].
About Justin Holland
Justin is a graduate of the Victorian College of the Arts and has spent over 25 years as a professional musician and educator. He is a founding member of bands such as Ping and Down Town Brown and has performed and toured with many artists including Meow Meow, Don Burrows, The Dilapidated Diva, Brazjazz and Julie O'Hara.
Justin also trained as a dancer and has much experience working in theatre and dance with companies such as Snuff Puppets, Legs on a Wall, Back to Back theatre, Bird On A Wire and La Soirée and Polyglot theatre. 

Justin is a qualified Yoga teacher and has practiced Yoga and Contact Improvisation dance for over 20 years. Currently Justin works full time as the Musical Director/ Choreographer for Somebody's Daughter Theatre, creating raw and powerful theatre in women's prisons and with at risk youth. 
In 2018 Justin completed a three year TaKeTiNa teacher training with founder Reinhard Flatischler after receiving an Australia Council professional development grant.
WHAT IS TaKeTiNa?
TaKeTiNa is pure rhythm and meditation, a profoundly transformational and unique process.
It requires no musical experience and is an extremely playful and joyous way of entering into the archetypal foundations of rhythms that exist in all music. Complex poly-rhythms and cross-rhythms form the basis of the process as it utilizes the body by stepping, clapping and singing to generate a complex and rich rhythmic choir which leads participants into states of relaxation, inner presence and awareness.
The process presents opportunities for fun, spontaneity, self-observation, musical expression, reflection and time to rest. This three-day format allows participants time to integrate that which has been stimulated and sink deeper into relaxation, thus expanding the possibilities of a deeper awareness of one's musical and human potential.
Dates 
Fri 14th Sept, Sat 14th Sept & Sun 16th Sept
Venue
Maitripa Retreat Centre
528 Myers Creek Road, Healesville 3777
Melbourne, AUSTRALIA
Cost   $590 full(waged), $560 concession card holder
Limited Early Bird $500 (first 5 bookings only)
 Schedule & session times 
FRIDAY
Arrival and check in 9.30am - 10.30
(please complete check-in before 10.30 so we can begin at 11 with everyone present)
Morning session 11am - 1.30pm, Lunch 
Afternoon session 3.30 - 6.30pm, Dinner  
8.30pm - 9.30pm evening frame drum meditations 
SATURDAY 
Breakfast 8 - 9.30
Morning session 10.30am - 1.30pm, Lunch
Afternoon session 3.30 - 6.00pm, Dinner 
8.00pm - 9.30pm evening music concert/meditation event and frame drumming meditation 
SUNDAY 
Breakfast 8 - 9.30am
Morning session 10.30am - 1.30pm, lunch
Closing session 3pm - 4.30pm  
Contact Details: taketinamelbourne@hotmail.com     Michael Page-Dhu  0457 051191 
For more about Tania Bosak and Pulse Rhythm please visit www.pulserhythm.com.au
Terms and Conditions
Ticket purchase entitles the person named on the ticket to attend the event as advertised.  
Purchased tickets are non-refundable but may be transferred to another person for the same event. 
Tickets are not transferable once the event has commenced at 11:00am Friday 14th Sept 2018.
This retreat is residential only - no off-site bookings possible.
By completing your booking you acknowledge and accept these terms.
This event is currently closed and no contact details are available