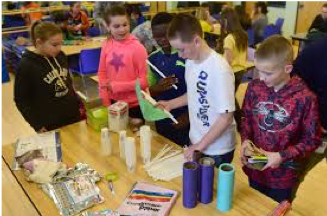 Physics Workshop
Sunday 22nd of July, 2pm
For students working at an advanced physics level (VCE equivalent)
$10 for the first child
$5 for each additional child
Frankston
Bookings due Thursday 5th of July
Workshops
This is an advanced physics workshop. We will focus on a topic that is probably already familiar (forces and motion) so that students can extend their skills in experimental design, recording data, performing calculations and preparing reports.
There will be several experimental stations so that students can follow their own interests to explore the topic and extend their practical skills.
Doctor Thomas (with a PhD in physics and experience working on a synchrotron) will join us to support students in their exploration and learning.
No age limit has been set for this workshop so that students may have the opportunity to work at their skill level regardless of age. However, please be aware that some of the tasks will be academically challenging.
Important Notes:
By booking in for this event you agree that your children remain your responsibility during the activity, you participate at your own risk, and that you have read and agreed to the HEN Event Attendee Guidelines.
Contact Details:
Belinda Cowie 
inspiration4education@gmail.com
This event is currently closed and no contact details are available