Monthy Medicine May 2018 - Shamanic Heart Family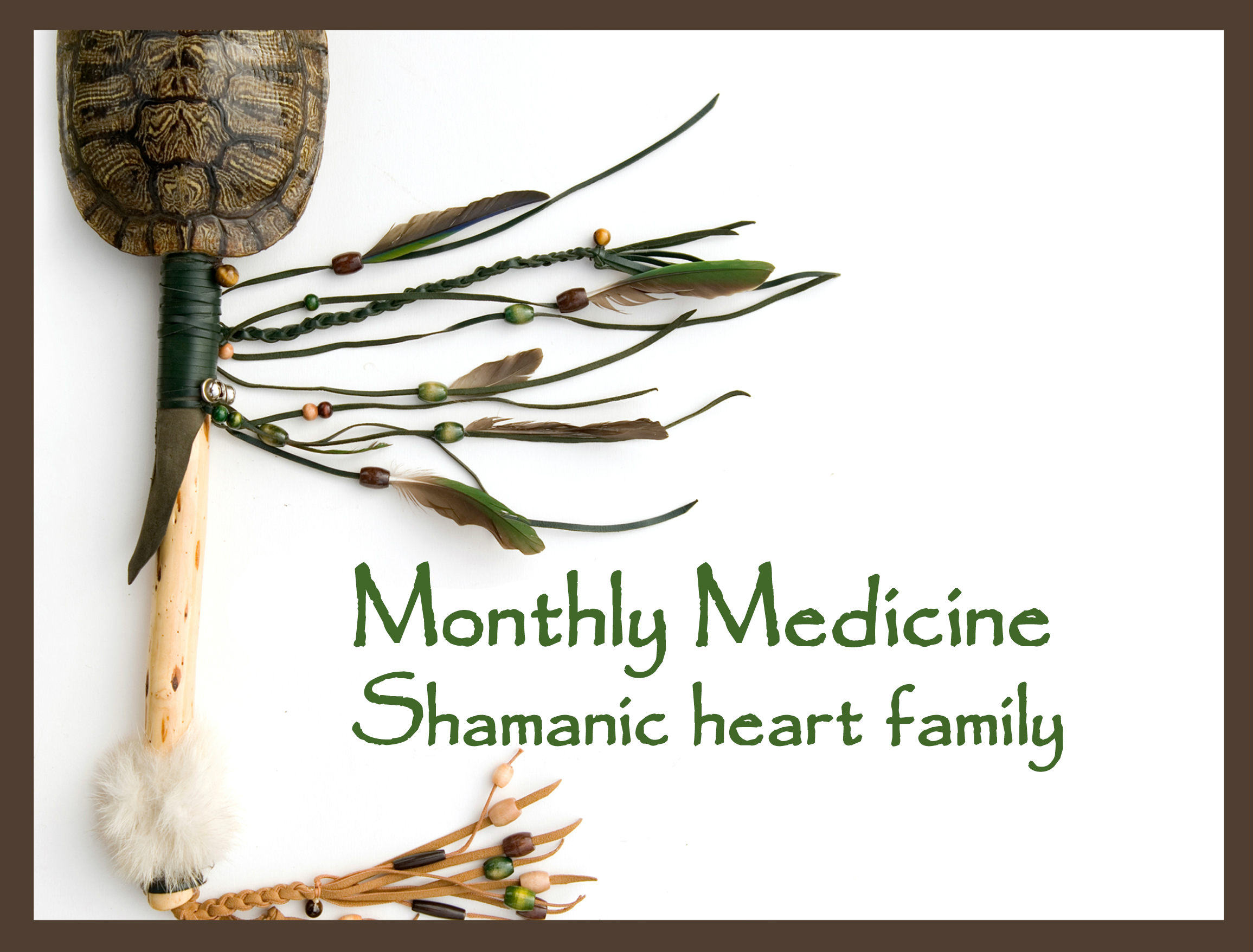 Each month we come together as family to support one another and be supported by Spirit. A place to be held and a place to hold. A place to grow, reconnect and make relations. Every month we will dive into a different theme that is current, fresh and pertinent to the time we find ourselves in. These workshops are open to all who have completed Shamanic Training Level 1 (or those who have been invited to attend as are going to be doing the training). Workshops are generally every 3rd Saturday or Sunday from 2:45-5pm in Perth and 4:45-7pm east cost time.
Medicine for Saturday 19th of May: Air (Accessing our higher vision and taking that leap of faith)
Aho brothers and sisters. Sometimes in life we need to do what is right, to follow our heart and trust. It can be hard to access that as we have our fears, insecurities, conditioning and lessons clouding our way. It takes a leap of faith that we will be held and supported in the big, and small, decisions we make in our lives. Is there something that has been burning in the background for you, is there a decision you have been pondering consciously or unconsciously for some time? It could be around your work, your relationships, your commitments, your family, your freedom and passions. You may be caught up in what you think is the right thing to do and what your heart is really telling you.
It can be painful to let something go that has served you but you have now outgrown, it can be scary as perhaps the new is not as good as what you know. A common fear is that maybe you will miss out altogether if you make the change or express your truth. Maybe you will be lonely, excluded, or in a worse position than before. For it to really be an expression of trust, for that muscle to be truly flexed, a leap of faith into the unknown is usually required. Historically we know our whole world then opens up to greater depths of joy, peace and happiness – but in the heart of the lesson itself we are often blind to this truth and have to find our courage and make a leap…
This month you are invited to access the medicine of the air, the eagle, the higher spiritual vision to make that change, to make that decision, to overcome that fear and fly free. How can you take the next spiritual step in your life? You may not even know what this is until you set foot in the room or turn on that computer. The medicine will be there, will you…
Deep love and gratitude.
Mark
Cost:  50% DISCOUNT the first time you come either online or live. So halve the cost below if it is your first time. 
Workshop in Perth - $40.  Via the internet using Zoom (an awesome web platform) $20 (or $5 online if you are flat broke for the month).  Joining a meeting with Zoom is easy. When you sign up you will receive an email with the invitation and details how to join. You need to download the app first so give yourself a bit of time prior to the session - all the information is sent when you book in. Here is a little video detailing how to join a ZOOM meeting for the first time (video also sent when booking in) - its easy. https://support.zoom.us/hc/en-us/articles/201362193-How-Do-I-Join-A-Meeting-  
When:
Saturday 19th of May. PERTH TIME - 2:45-5pm   EAST COAST TIME - 4:45-7pm  
Marks place - now in Hamilton Hill address in email on sign up. East Coast online via Zoom. LOVE ZOOM!!! 
Disclaimer when signing up: In signing up for the workshop you are understand and agree to all points below: 
I understand that doing a workshop of this nature, which is purposefully designed to initiate people into high level spiritual dimensions can be mentally, emotionally or even physically challenging. If this process becomes extremely uncomfortable during the workshop I agree to take full responsibility to immediately inform the workshop leaders.
I understand that after receiving a big spiritual burst of energy such as will be experienced on this workshop it may shift old stuck energy and emotions. This can be extremely freeing and liberating but can at times be uncomfortable. In addition, I understand that the energy experienced from this workshop can be very powerful which may be unsettling as it can be completely different to what the mind, body and energy field is used to. This can be a common experience and this integration process can be a little unsettling for a number of days after each session. However, if this process becomes particularly uncomfortable I agree to immediately consult my usual medical practitioner / health care provider and contact Mark Steinward on 0410 524 281.
If I am suffering any mental health conditions, deep depression, extreme life stress or situations, I agree to contact my usual medical practitioner to see if I am fit to undertake this type of workshop and to also contact them for any help required during and after the program, particularly if I am undergoing a difficult time integrating the workshop and am suffering mental or emotional distress. I also agree to take full responsibility to inform the workshop leaders of my situation to see if this workshop is suitable for me. I agree to continue with any medications/treatments before, during and after the workshop as prescribed by my medical practitioner/health care provider. I understand this workshop is not a substitute for medical treatment, psychotherapy or health program of any nature.
If I am suffering any mental health conditions, depression, extreme life stress or situations I understand that participating in such a workshop may aggravate this condition and I accept full responsibility for my participation and any consequences that may result from that. I also accept to take responsibility to immediately inform the course leaders during the course if my condition is deteriorating.
In signing up for this workshop it is understood I agree to take full responsibility for my physical and mental health prior to, during and after the workshop. 
In signing up for this workshop I understand there is a possibility of emotional upset and a small risk of mental decompensation/deterioration from undertaking this workshop and I accept these risks. 
I understand that all personal information from the course facilitators and participants is strictly confidential and will not disclose any of this information to others. 
In signing up for this workshop it is understood that I will never use the spiritual abilities gained in a way that might harm another person or negatively influence a situation for personal self-gain. 
This event is currently closed and no contact details are available