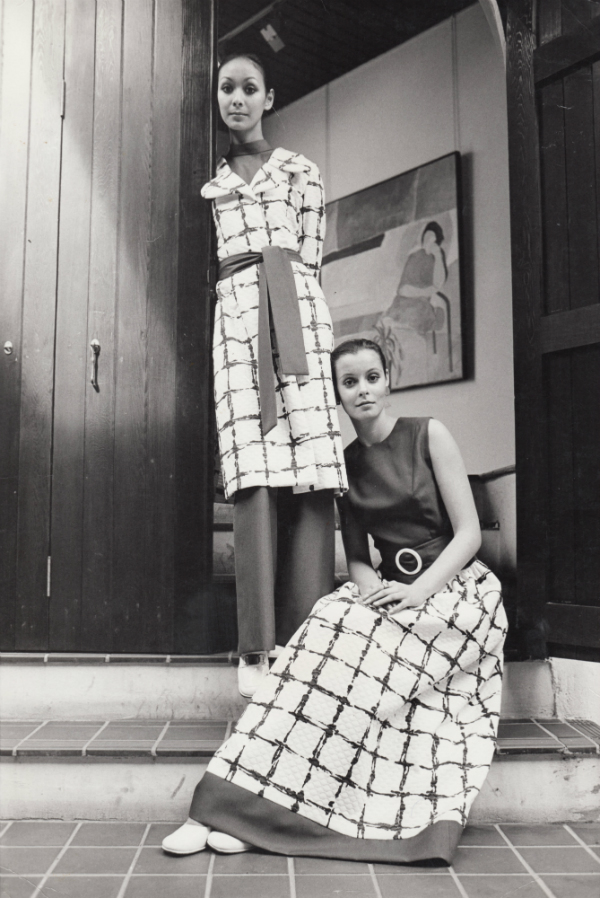 Como Fashion Quarter : Jinoel Retrospective
Remember a time when women wore gloves to go to town and garments were more than frocks? Come to Como and see beautiful vintage gowns and hear the inside gossip and thrill of the high world of fashion.
The Jinoel Retrospective provides you with a peek behind the curtains of what was one of Australia's most successful high end fashion houses in the 1950s through to the 1980s. Jinoel was owned and operated by husband and wife team Jill and Noel Kemelfield. The bittersweet story of this iconic vintage fashion house is one of love, loss and everything in between.
Presented by Jill Kemelfield and fashion historian Tom McEvoy, come with us as we learn of the savage nature of the fashion world, and how Jill worked her way up from international fashion house to fashion house including Dior, to eventually rise to the very top of the industry winning the prestigious 'Gown of the Year' award in 1968.
This event includes a discussion on 1950s and 1960s Fashion House culture followed by a presentation of Jinoel Vintage garments.
Saturday 23 June 2018
1pm - Discussion of 1950s and 1960s Fashion House culture
1.45pm - 2.30pm - Intermission and a chance to see the Como Fashion Quarter exhibition
2.30pm - 3.15pm - Presentation of Jinoel Vintage garments.
Tickets are limited so secure your place today!
Cost (Entry into Como Fashion Quarter Exhibition is included in your ticket)
General Admission Adult: $25
General Admission Concession: $23
National Trust Member Adult: $22.50
National Trust Member Concession: $20
Due to popular Demand!!!!
We are releasing 20 Standing Room Tickets!! 
Como House
cnr Williams Road and Lechlade Ave
South Yarra
Melbourne
This event is currently closed and no contact details are available