Eastern Lounge-ROSEVILLE Nov 2018 Show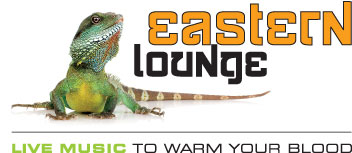 SHOW:  9 November 2018, 8:00pm
On Friday November 9, Eastern Lounge will shake to the sounds of Peter Northcote's 'That '70s '80s ROCK SHOW SOCIAL DANCE' starring Virginia Lillye, Darryl Beaton, Guy Delandro, Bobby Poulton and Bennet Livingston, with the Master himself, Mr Northcote, on lead guitar.
Eastern Lounge
The Roseville Club
64 Pacific Highway
Roseville NSW 2069
David Keogh
(61) 402 153 894
info@easternlounge.com.au
www.easternlounge.com.au
NOTES:
1. Mastercard and Visa credit cards accepted. American Express will incur a +1/1% surcharge.
2. A small transaction and admin. fee of $0.30 per ticket will be charged.
3. You may select your table and include the names and e-mails of your guests.
4. If you do not know the names or e-mails of your guests, you can leave them blank.
5. If you're not able to fill a table, that's okay. That table will be shared with other attendees.
This event is currently closed and no contact details are available