Moving on: nodes of change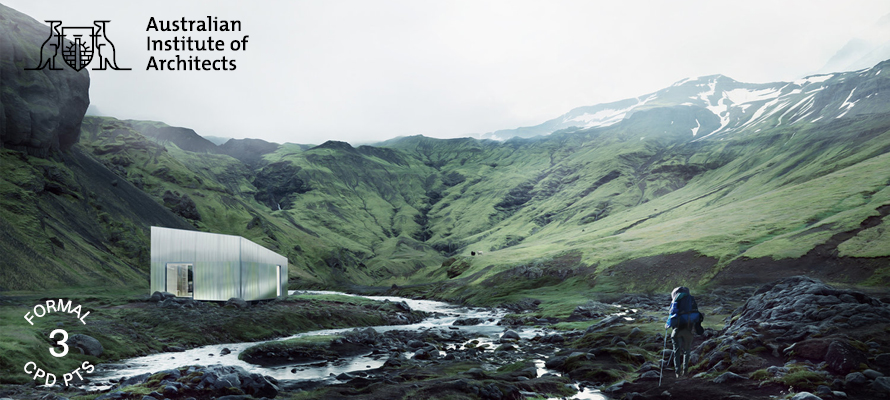 The life cycle of an architect has traditionally moved through several phases. Decisions are made considering personal, professional and lifestyle factors. This seminar will look at some of those phases and choices and provide insight into some of the challenges they present. Whether you are considering becoming a sole practitioner, moving up the hierarchy of a large practice, or downsizing after many years in practice, come and hear architects from all stages of the life cycle address the choices they made and why.
3 formal CPD points
Thursday 28 June, 9am–12.30pm
Speakers: Paul Berkemeier (Paul Berkemeier Architect), Kathlyn Loseby (Crone), Casey Bryant (TRIAS), John Flower and Lara Calder (Calder Flower Architects)
Paul Berkemeier is a past National President of the Australian Institute of Architects. After graduating in Architecture at Sydney University he completed a Master of Architecture at Harvard. He worked with the Commonwealth Government and then as an Associate Director of Denton Corker Marshall before establishing his own practice in 1988. Paul has since worked on a variety of urban, residential, commercial and exhibition projects. His practice is dedicated to providing outstanding design quality and client service. It has won several major design competitions and received numerous architectural awards.
Kathlyn Loseby is the Chief Operating Officer of Crone. After graduating in Architecture at the University of Sydney, she then worked at Foster + Partners, SOM, Allen Jack+Cottier, Building Studio and Turner while simultaneously advancing her business studies and completing an MBA. Kathlyn has more than 20 years of experience with the building development process, with strong capabilities in creative thinking, sustainability and change management. Kathlyn is a strong voice for gender equity in the profession.
Casey Bryant graduated with Honours from the University of Sydney. He has gained design and documentation experience with award-winning studios in both Sydney and Melbourne, and has contributed to the development of residential and cultural buildings across Australia and Japan. Casey is the recipient of numerous awards and prizes. In 2015, Casey was selected for the Dulux Study Tour, while, in 2016, he was awarded a Byera Hadley Travelling Scholarship for research into intergenerational care facilities. Casey is an enthusiastic contributor to the architectural community, and is a member of the EmAGN committee for young architects.
John Flower and Lara Calder: John Flower graduated from UNSW and is now the Principal of John Flower, Architect. Prior to that he was a Director in Calder Flower Architects. Lara Calder graduated in Johannesburg and has been involved with Calder Flower Architects for several years in a variety of capacities. Lara is now the Director and Principal of the Calder Flower practice which focusses on addressing the future needs for the care and accommodation of the elderly and their social relationships in the community. John and Lara have generously agreed to share their story of collaboration and business transition.
Image: Heima Iceland trekking cabin, concept design by TRIAS
WHEN
Thursday 28 June, 9am–12.30pm
TICKETS
Members $80 | 
A+ Member $70 | 
Non-member $160 | 
Graduate member $70 | 
SONA member $50 | 
Student non-member $70
Location
Australian Institute of Architects, 3 Manning Street, Potts Point NSW 2011
Contact Details
02 9246 4055 / nswevents@architecture.com.au
This event is currently closed and no contact details are available