Canberräng is Canberra's festival of swing and one of Australia's longest running and best loved swing dance exchanges. In 2018 join us in our nation's capital from 2-5 August as we celebrate all things art deco!
With ten events of four days powered by seven incredible live bands and Australia's top swing DJs, Canberräng 2018 will be a journey back in time, celebrating the iconic fashion, music and spirit of the art deco era that held influence around the world from the 1920s right through to the 1940s.
Swing dancers from all over Australia will come together to dance (be it lindy hop, balboa, shag, solo or blues) and revel in the joy of swing music. Every year we aim to provide you an unforgettable four days of social dancing and this year is no different! Grab your dancing shoes and best art deco outfits and don't miss this this hugely popular swing exchange!
Venues
We will be dancing at ten great Canberra venues including:
Albert Hall

Margaret Whitlam Pavilion, National Arboretum

Lake George Winery

Old Bus Depot Markets

Garema Place

The Loft, Duxton
                                           ...and more!
Pass and Ticket Pricing
Please see the registration page on the Canberräng website for full information on the pass and ticket options, what's included, and our cancellation policy. The early bird discount is automatically applied to Canberräng Passes from now until midnight 2nd July 2018.
Complete festival pass for every event over the full four days:
Canberr

äng

 Pass Early Bird price: $190 (full price from 3 July will be $210)

Canberr

äng

 Pass Early Bird with T-Shirt price: $210 (full price from 3 July will be $230)
Individual event tickets:
Thursday night 'Begin the Beguine' at the Griffith Community Centre: $20
Friday night 'Rhythm is Our Business' at Albert Hall: $45
Friday after party 'In a Mellow Tone' at White Eagle Polish Club: $25
Saturday 'Anchors Away' at Garema Place ($0) and at Margaret Whitlam Pavilion: $30
Saturday night 'Stompin' at the Savoy' at Albert Hall: $50
Saturday after party 'One O'Clock Jump' at White Eagle Polish Club: $25
Sunday 'A Deco Day Out' at the Old Bus Depot Markets ($0) and at the Lake George Winery: $40
Bus ticket for the Winery (not included in any other pass or ticket type): $7
Sunday night 'Take me Back to Harlem' at The Loft: $20 
Cancellation Policy:
Up until 30 June: full refund, minus $30 processing fee
After 30 June: refund of 50% of the ticket price
After 14 July: no refunds will be given
Transfers of tickets can be done until 1 August. Please email us. 
Discount Rebates
If you wish to receive a long distance discount (for dancers from WA, NT, Tasmania or overseas) at the time of registration, email canberrang@jumptown.org and we will get back to you as soon as possible with the discount code to use in TryBooking. This will enable you to pay the discounted amount when you register.
Did you know that Canberräng is run entirely by volunteers? This means we need your help to ensure everything runs smoothly and that the event is a success!  We would really appreciate any support that you are able to give to Canberräng 2018. Tasks may include setting up and packing down events or doing a stint on the registration desk. With a big pool of volunteers these tasks become quick and easy, meaning everyone gets to enjoy the dancing we all love so much. Many hands make light work!
Canberräng 2018 is fortunate to be able financially recognise volunteers who go above and beyond by providing a rebate on the Canberräng Pass. It's our way of saying thanks for helping us that extra bit! After Canberräng has finished (and providing you have completed all your allocated shifts) your $40 rebate will then be deposited back to the credit card you paid with.
Key volunteer - 4-5 hours during Canberräng - $40

Late night volunteer - 2 hours at an after-party - $40

Support volunteer - 1-2 hours during Canberräng - $0  (but you will still have our eternal gratitude)
For dancers with families, we offer a Parent's Pass. Please visit the Canberräng registration page for more details about this pass.
Code of Conduct
By attending our event you are agreeing to the Canberräng Code of Conduct. See the website for more information.
Contact Details
- Proudly brought to you by Jumptown Swing! -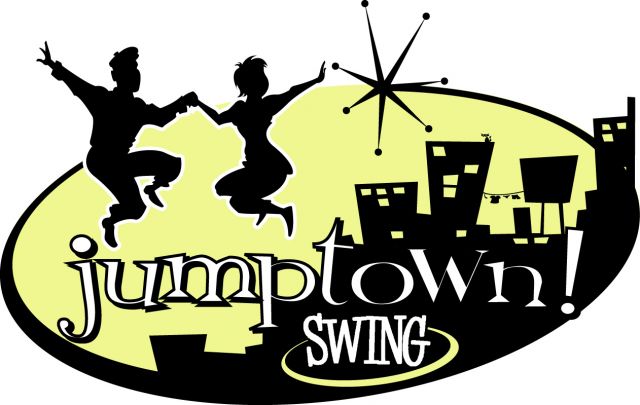 This event is currently closed and no contact details are available