LIVING THE CHANGE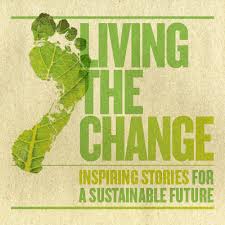 ABOUT THE FILM
Living the Change explores solutions to the global crises we face today – solutions any one of us can be part of – through the inspiring stories of people pioneering change in their own lives and in their communities in order to live in a sustainable and regenerative way.
Each and every one of us has the power to create change. Living the Change sets out to inspire us to do just that. There are so many exciting and important ideas and initiatives out there, so much hope and inspiration. This film aims to generate discussion as widely and deeply as possible about how each of us views the future and our part in it.
Watch the trailer here
ABOUT THE EVENT
Alongside the movie, we'll enjoy a delicious, plant-based, 3-course meal prepared by our amazing volunteer cooks. Meet like-minded people and learn how we can transition to a more sustainable Bondi.
We look forward to seeing you!
Ticket for the plant-based feast:
$25 online
$30 on the door
Children under 13 are free - family-friendly event
On Thursday 25 October 2018, 7–10pm
Please note the date change to accommodate the elections taking place at the venue the week earlier.
Location
Margaret Whitlam Recreation Centre
Waverley Park, Bondi Road, Bondi Junction, NSW 2022
This event is currently closed and no contact details are available