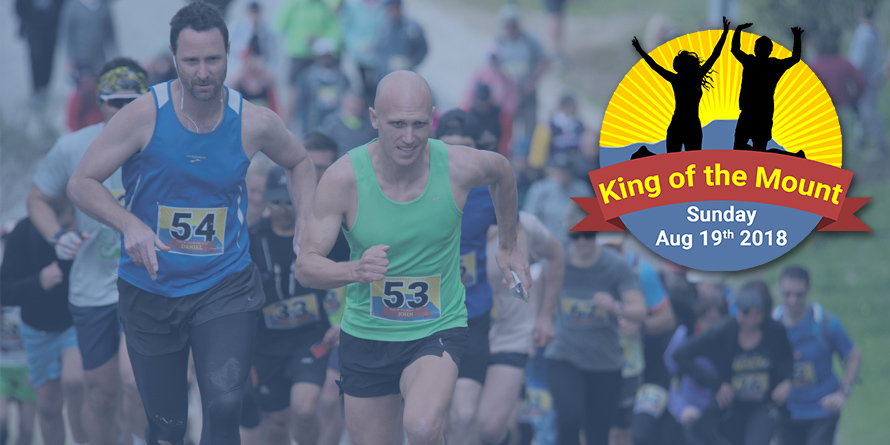 Summary
---
Challenge yourself and experience the beauty of the Southern Flinders Ranges, just 2.5hrs drive from Adelaide.

We offer two races this year:

• A 14 KM loop from Melrose, over the summit of Mount Remarkable and back down again. Over 700 M of grueling climbing.

• The brand new 40 KM Sea to Summit. This trail run will take you from sea level at the Spencer Gulf across the Southern Flinders Ranges into Melrose via Mount Remarkable, bringing with it over 1400 M of elevation
Location
---
Mount Remarkable National Park
Joes Road, Melrose, SA 5481
Important Notes
---
Sea To Summit Notes

The Sea to Summit includes exlusive access across private property.  For this reason, access to the start line is only available on the event bus.  The cost of the bus is incorporated into the event ticket pricing. 
As this event is limited by bus seating, an initial offering of only 20 tickets are available on a first come-first served basis.
No cups are supplied at aid stations.  Please carry your own hydration system - this can be in the form of a hydration pack, a handheld bottle etc.
Aid station support will be minimal and there will be unmanned aid stations with food/water.  Runners are expected to be able support themselves from these stations. 
Please check the details of the aid stations carefully on the King of the Mount website to ensure that you are comfortable to the distances between aid stations.

King of the Mount Notes

No cups are supplied at aid stations.  Please carry your own hydration system - this can be in the form of a hydration pack, a handheld bottle etc.
For More Information
---
Terms and Conditions
---
By purchasing tickets you recognise that participating in an endurance race is a potentially hazardous activity which could cause injury or death.
By your purchase you attest that you have read the rules of the event as stated below and agree to abide by them:
You will not enter and participate unless you are medically able and properly trained, and by accepting of our terms and conditions, you certify that you are medically able to perform this event, and are in good health, and are properly trained.
You agree to abide by any decision of a race official relative to any aspect of your participation in this event, including the right of any official to deny or suspend your participation for any legitimate reason whatsoever.
You assume all risks associated with running in this event, including but not limited to: falls, contact with other participants, the effects of the weather, including high heat or cold, traffic and the conditions of the running surface [such as tree roots, soft edges, slippery conditions, etc].
You understand that the event takes part in a National Park and that animals are not allowed on the course. You understand that the event organisers seek to minimise rubbish and waste and you will ensure that you carry all your rubbish out with me.
You grant permission to all of the foregoing to use my photographs, motion pictures, recordings or any other record of this event for any legitimate purpose.
In order to reduce waste, cost & to make our event simpler to run, this is a cupless event. We require participants to bring their own hydration container. This can be refilled at the various aid stations along the course. The hydration container can be a handheld bottles, bottle belts, hydration packs, or any other method that is convenient to the participant.
Having read this waiver and knowing these facts and in consideration of our acceptance of your entry, you and anyone entitled to act on your behalf, waive and release In The Flinders, King of the Mount event organisers and volunteers, the District Council of Mt Remarkable, all event sponsors, their suppliers, representatives and successors from all claims or liabilities of any kind arising out of your participation in this event, even though that liability may arise out of negligence or carelessness on the part of the persons named in this waiver.
If you are unsure of the terms and conditions, or if you require more information about this event, please contact Quinten on 0428 887 845 or info @ intheflinders.com.au
Share This Event
This event is currently closed and no contact details are available