A Celebration of Choral, Gospel & World Music
Sweet Mona's Choir & The Chime Choir, Melbourne
Sunday 29th July 2018
2.00pm
Ballarat Regional Multicultural Council - The Chapel
145 Victoria Street, Ballarat East VIC 3350
Tickets:
Adults $20, Concession $15, Children aged 10 - 18 years $10, Children under 10 free!
For further inquiries, please contact Anne Matisi on 0457 307 806 or email secretary@chime.org.au.
Sweet Mona's Choir
Vibrant, harmonically magnificent Sweet Mona's Choir is a Ballarat based gospel and world music choir of exceptional quality, famous for their world-class arrangements. For over 20 years, the "Monas" have continued to delight audiences with their energetic stage presence and stunning vocals. The choir focuses on a Capella and
rhythm,
and performs a range of gospel and world music. Their sound ranges from a rich, deep resonance to a lively, energetic tone, to haunting melodies that stay with you long after the performance is over. Sweet Mona's Choir is a colourful and lively human music machine!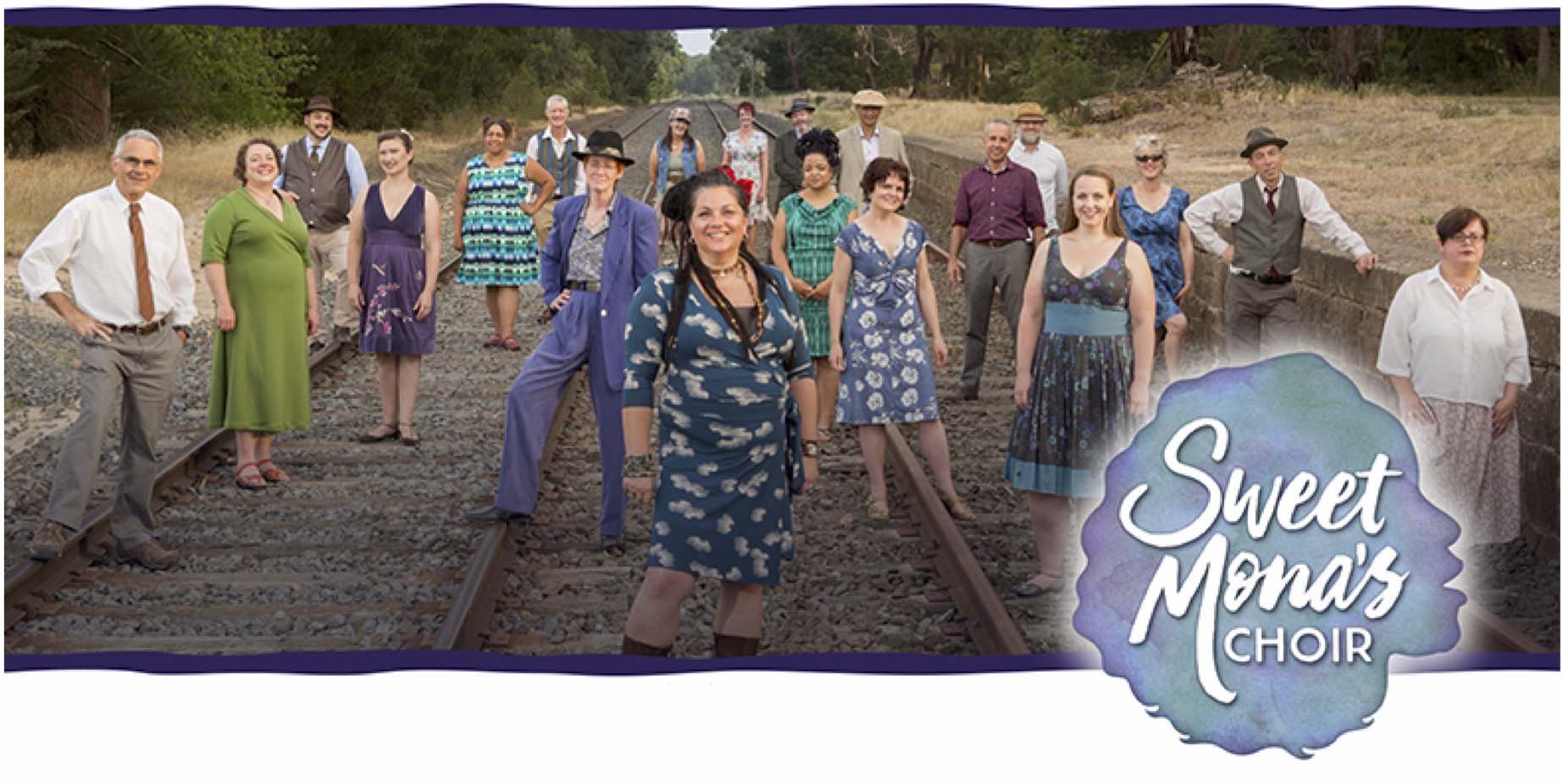 The Chime Choir
The Chime
Choir is
a contemporary community choir that presents an innovative, and eclectic musical program of the highest standard intended to engage a diverse audience.  We endeavor to provide both our members, and our audiences with an experience of musical artistry, and the beauty and power of choral singing. The Chime Choir has recently returned from a performance tour of New York, with concerts at Carnegie Hall, St John Cathedral of the Divine, St Malachy's Chapel and even a performance in Times Square! The ensemble are excited to visit the region of Ballarat for the first time and to share in some music with The Sweet Mona's
This event is currently closed and no contact details are available