Heroes & Villains - Storytelling Workshop
WITH EUGENE WONG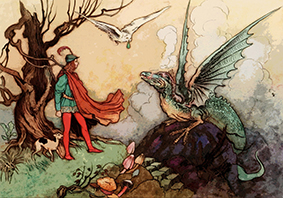 What makes stories sweep us up and believe in something epic – something bigger than ourselves?

Over two fun sessions, we'll look at the heroes and villains of the stories we love. We'll analyse what makes them and their quests exciting, how they interact with each other and what examples we see in the world around us.
And then we'll get the chance to make our own… We'll collaborate to produce characters and outlines for our own stories, that are interesting, fun and believable, using the skills we've just learned.
You will learn:
How to create interesting characters
How to construct enthralling situations, and
How to change the narrative of your own stories…
And you'll walk away with:
A character that you have designed
A basic plot that they engage in
An understanding of the way the key characters of your own story can impact the real world!
Suitable for both beginners and experienced writers and story lovers.
What to Bring
Bring your favourite notebook and pen if you want to, but writing equipment will be supplied. 
Dates
Saturday 28th July & 4th August 2018
Neon Parlour
791 High St, Thornbury
Investment
Early Bird - $210
Concession - $190
Full - $240
This event is currently closed and no contact details are available