2018 Martin & Lewis Tribute Show (PERTH)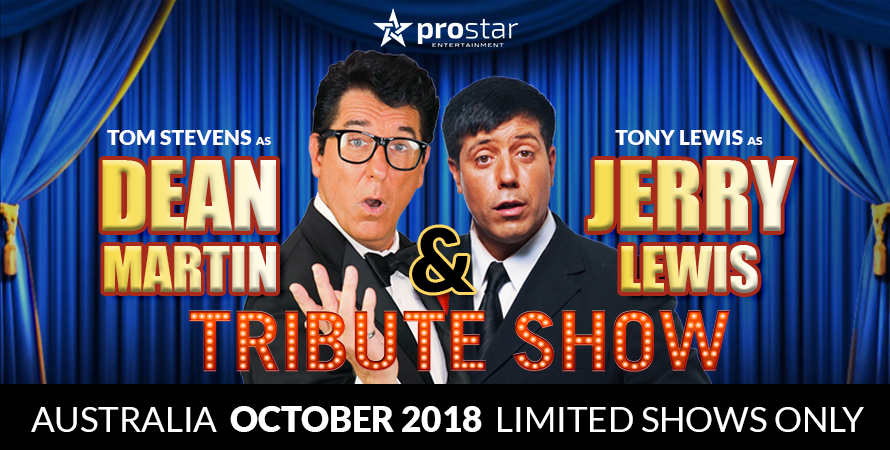 SATURDAY OCTOBER 20, 2018
Abruzzo & Molise Sporting Club WA
30 Brook Road, Wattle Grove, WA 6107
Show Only *$35* - Doors Open 7.00pm
(ALCOHOL AND DRINKS CAN BE PURCHASED AT THE BAR)
FOOD WILL ALSO BE AVAILABLE FOR PURCHASE PRIOR TO THE SHOW
- - - - - -
**SHOWTIME** - 8.00pm SHARP!
*** COMING TO AUSTRALIA DIRECT FROM VEGAS ***
"The Martin and Lewis Tribute" is a show in a class of its own. Never have two artists captured the very essence and chemistry of the celebrities they perform as have Tom Stevens and Tony Lewis.
Having spent the last 27 years performing throughout Australia, Tony Lewis has created a name for himself as the quintessential Jerry Lewis tribute artist. Tony was the only Lewis impersonator in the world to feature in the late Jerry Lewis' final documentary alongside Academy Award winner, Martin Scorsese.
Since his first appearance at the Dean Martin Festival in 1998, Tom Stevens has earned his title as "The Best Dean Martin Tribute Artist", even Dean's daughter Deana said "I've never seen anybody look and sound more like my Daddy!
Together they are undeniably a one of a kind show that will make you feel as if Dean Martin and Jerry Lewis are still performing together today. Not only will this show bring back memories to those who remember the Martin and Lewis era but will also entertain a whole new generation of fans who will grow to respect the talents of Tom Stevens and Tony Lewis as two of the world's best tribute artists.
Proudly presented by
Have a question? Contact Us...
Pro Star Entertainment
1300 113 225
contact@prostarent.com.au
www.prostarent.com.au
This event is currently closed and no contact details are available