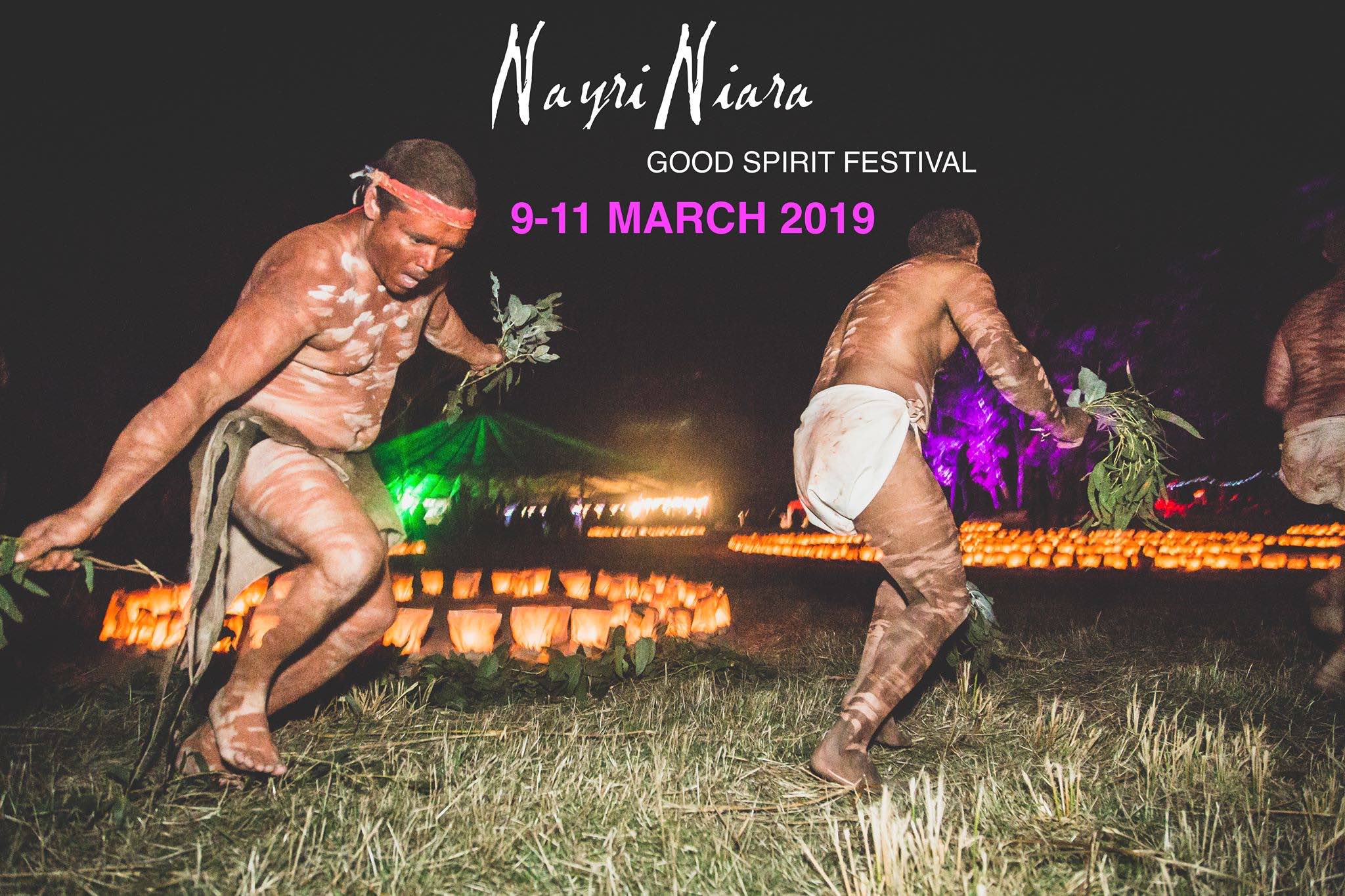 SOLD OUT
We are delighted to annouce we are now sold out.
Rise. Connect. Belong.
9 - 11th March 2019
NAYRI NIARA good spirit Festival
Rise.   Connect.  Belong.
Cloudy Bay, Bruny Island, Tasmania
The Nayri Niara good spirit Festival is a three-day gathering of music, ceremony, knowledge sharing and arts, held in a stunning cultural landscape that is lunawunna alonnah, Bruny Island, Tasmania.The Festival is a powerful opportunity for Indigenous and non-indigenous people to share knowledge and ceremony, honouring ancient traditions and contemporary innovation?.
The Nayri Niara good spirit Festival hosts an amazing array of musicians, dancers, healers and teachers from across the globe to explore and connect Indigenous, earth-based wisdoms and emergent sustainable practices. Strengthening personal relationships and encouraging cohesion between diverse communities through the expression of arts is the heartbeat of this Festival. 
For program information and more, visit our website - www.nayriniaragoodspirit.com/festival
 Adult - $195 Weekend Pass + Camping
Concession - $155 Weekend Pass + Camping
Students +15-21 - $50 Weekend Pass + Camping
Children 0 - 15 are FREE 
Day Pass - $80
Discounts available for Bruny Islanders and Aboriginal Community
Friday 8th March Intimate Experience
Walking Country - $55
Limited Numbers
If you are keen to volunteer, please register using our online form. Volunteers doing at least 8 hours during festival time are eligible for a free weekend ticket.  People committing 12 hours to help before or after the event are also eligible for a free ticket. If you are an Aboriginal Community Member or Bruny Islander, your ticket is discounted, so the number of volunteer hours required to get a free ticket is also halved. 
Location

CLOUDY BAY, BRUNY ISLAND, TASMANIA
This event is currently closed and no contact details are available