The Message 風聲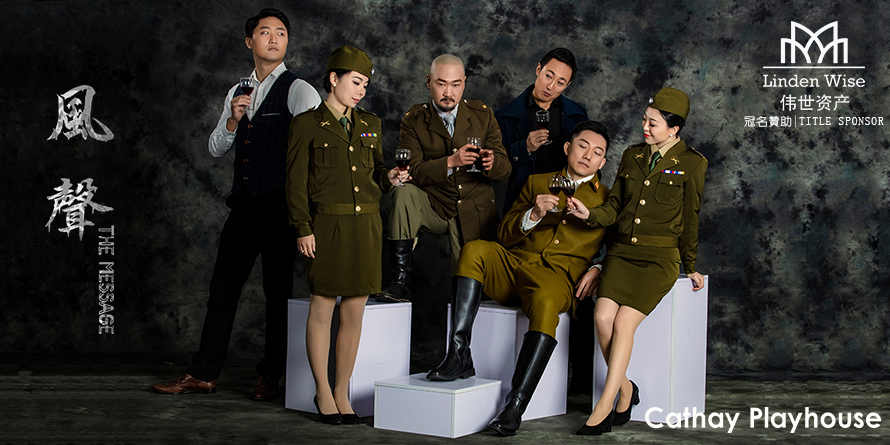 In our 15th anniversary of Cathay Playhouse, we are bringing an iconic Chinese contemporary production — The Message.
The play was adapted from Mai Jia's 2007 novel, The Message(Chinese: 风声; pinyin: Fēngshēng), later made into an famous Chinese espionage thriller in 2009.
In 1941, Hangzhou China, following a series of assassination attempts on officials of the Japanese-controlled puppet government, the Japanese spy chief Koebara gathers a group of suspects in a mansion house for questioning. A tense game of "cat and mouse" ensues as the Chinese espionage agent attempts to send out a crucial message for the safety of the City's undercover network while protecting his/her own identity.
Wednesday 26 September 2018 from 7pm to 10pm (VIP TICKETS SOLD OUT)
Thursday     27 September 2018 from 7pm to 10pm (VIP TICKETS SOLD OUT)
Friday          28 September 2018 from 7pm to 10pm (VIP TICKETS SOLD OUT)
Saturday      29 September 2018 from 2pm to 5pm (VIP TICKETS SOLD OUT)
Saturday      29 September 2018 from 7pm to 10pm (VIP TICKETS SOLD OUT)
Location
 Monkey Baa Theatre Company 
Terrace 3, 1-25 Harbour Street, Sydney NSW 2000
Contact Details
Yamu TIAN 0450699718
Daisy DOU 0421815381
This event is currently closed and no contact details are available