Storytellers at the station

Live recording of Storytellers Radio - with our first guest - Sally-Anne Whitten from Tamworth - the Country Music Capital of Australia!
"If you're a fan of modern Australian Country Music, with a touch of Jazz and Blues thrown in for flavor, I highly recommend checking out "Burgundy Street"", 
John Turnbull - Independent Australia
Sally-Anne's winsome vocals are the thread that binds all of the different elements and styles of this album together, whether interpreting the songs of Glenn Fry & Don Henley, Little Willie John or Alan Toussaint or singing her own wonderful originals, it's her voice that pulls the listener into every nuanced corner of Burgundy Street. I am enamoured with this album, and you will be too",
Pete Williams - 'Made In The Shade', 99.3FM
 Forget everything you thought you knew about country music- Sally-Anne has blurred the lines between country, rock and blues to create her very own signature sound. Her songs, smouldering vocal style and powerhouse band are a little reminiscent of the groove and soulful traditions of the deep south… New Orleans and Memphis.  She borrows perhaps a little inspiration from artists such as Bonnie Raitt, Linda Ronstadt, and Sheryl Crow, but with an attitude that is all her own, and that is endearing her to both country and blues fans across the globe.

This multi-award winning chanteuse is making people sit up and take notice of her sleek, no nonsense, funky style, honed to a fine art by years of touring and recording.  (See 
Sal's website for a full biography and list of achievements)

Sal is bringing her highly respected and much sought after band The Rumour Mill, she has found the perfect match of musicians to perfectly compliment her songs- sophisticated, classy and cool. Her songs are passionate, honest and beautifully crafted-with just a hint of the ascerbic wit she is known for-and what you hear on her albums is what you get live- no compromise.

It's rare to find - World class vocals, killer musicianship, great live performances, incredible band and real A grade songwriting all in one package. Sally-Anne delivers the whole experience.

Her latest eagerly awaited album "Burgundy Street" is testament to her talent as a top class songwriter and musician to put together an album of beautifully written songs that showcase her and her band to the best of their abilities. It's an album of songs reflecting her loves, losses, and lessons... wrapped in rock solid grooves. She wanted to make an album of songs that meant something to her, and that she could and would replicate live, and this is it.
 
https://sallyannewhitten.com/
Alllison Forbes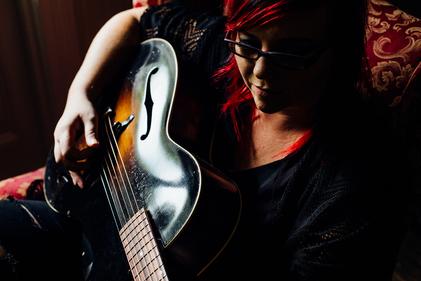 Tamworth's own rebel child is a breath of fresh air and an outburst of originality in songwriting. Allison Forbes is a new-age outlaw of country music.

Kicking off 2016 in the Grand Final of Toyota Star Maker at the Tamworth Country Music Festival, she took the year by storm. Releasing her much anticipated second EP "Augustine", she headlined her first tour and played festivals all over the country (Tamworth, Gympie Music Muster, Airlie Beach, Mildura, Nimbin). A unique blend of americana and folk-infused country, Allison Forbes well and truly secured her spot tightly in Australia's alt-country scene. Through insightful lyrics and addictive melodies, her stories will have you tapping your toes and tugging on the heartstrings.

The Tamworth based singer/songwriter has been playing solidly for years, tweaking her performances and musicianship, honing her craft, singing, writing and traveling far and wide. She has earned a lot of respect on her way and performed alongside some of the country's most influential artists of right now.
http://www.allisonforbesmusic.com/
Location
City of Casey - Administration Building
Suite 7, 65 Berwick-Cranbourne Rd, Cranbourne East, VIC 3977
This event is currently closed and no contact details are available