Megumi Ogata Concert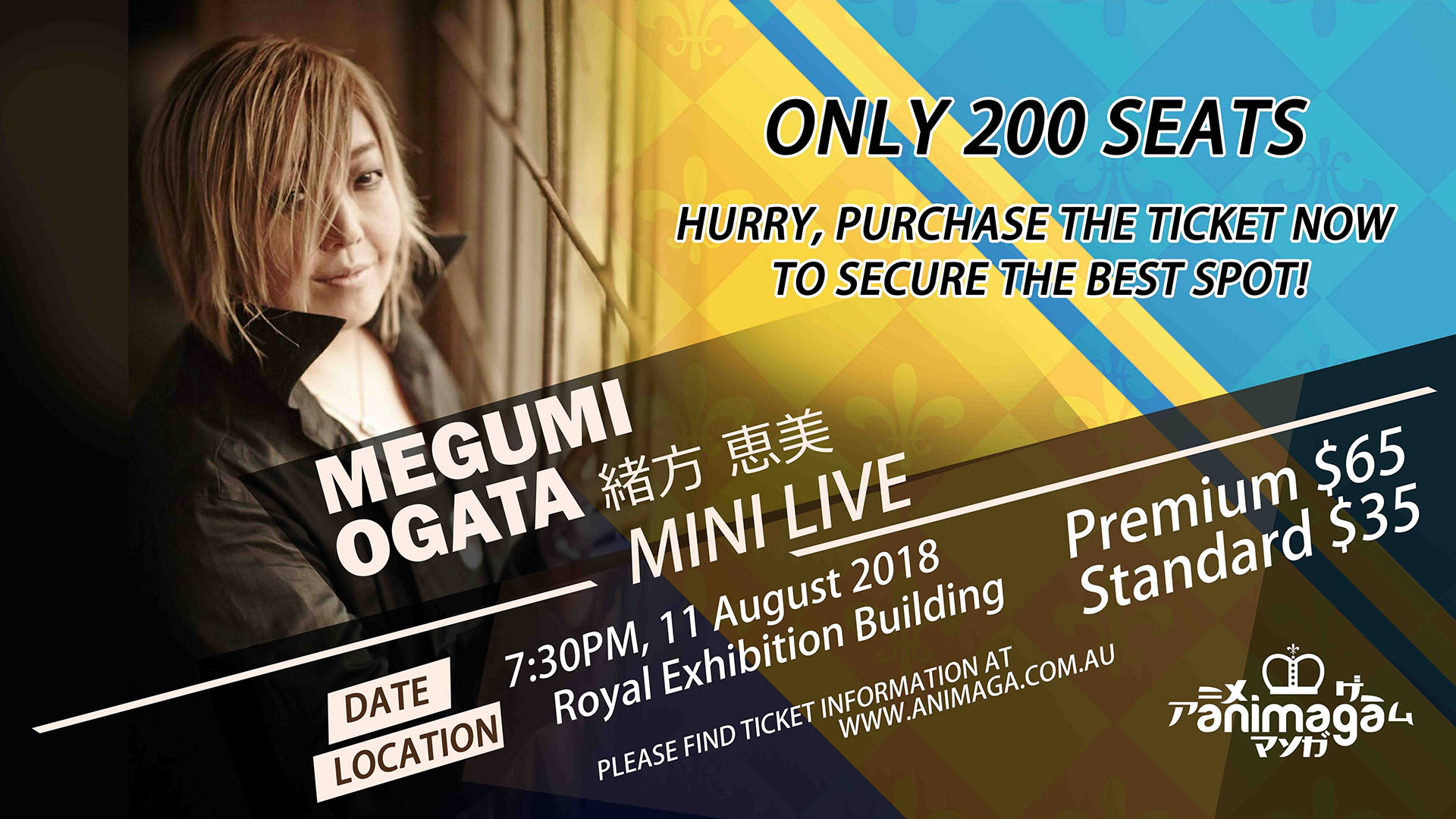 Ticket is still available to sale in Animaga@Royal Exhibition Building

Megumi Ogata Mini Live in Animaga
Date: 11/08/2018
Time: 19:30
Show Duration: 1 Hour 20 Minutes
Location: Royal Exhibition Building
Ticket Price: Premium $65, Standard $35 (Every ticket includes one Glow Stick)
Concert INFO:
Megumi Ogata is best known for voicing Haruka Ten'ou aka Sailor Uranus in the Bishôjo senshi Sailor Moon (Sailor Moon) series. She has also done the voice of Yukito in Cardcaptor Sakura series and Reiha & Matsukaze in Kyuuketsuki Miyu (Vampire Princess Miyu). She has released 6 solo CDs and appeared on over 35 other CDs, as well as voiced in many video games.
This Mini Live is Megumi's first concert at Australia. She will choose her best songs to her Australian Fans.
Hurry, purchase the ticket NOW to secure the best spot.
More information: please click here
Location
Royal Exhibition Building
9 Nicholson St, Carlton , VIC 3053
SEATING MAP
This event is currently closed and no contact details are available