Chord Melody Ukulele Workshop 2018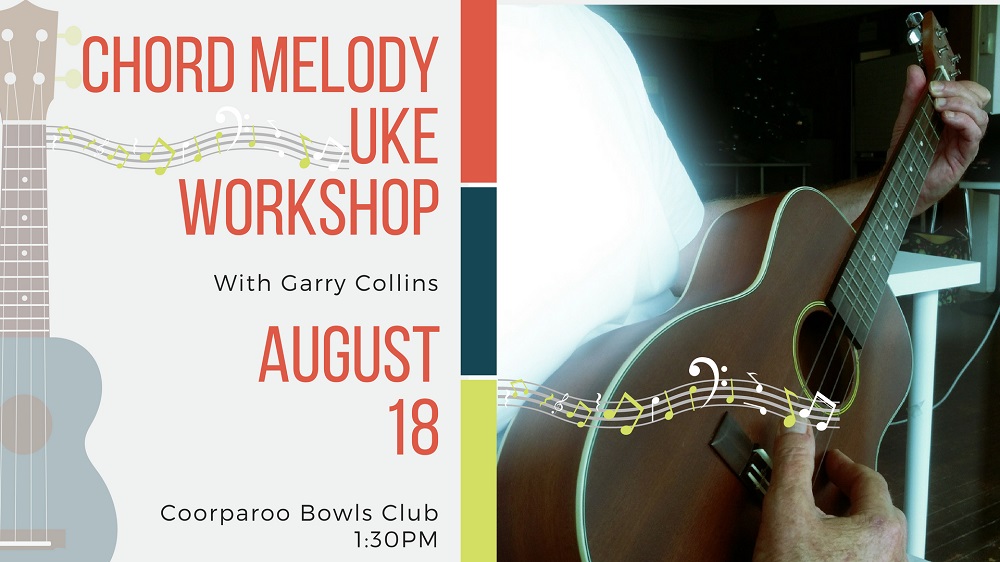 Chord Melody playing is a method of playing the ukulele solo that includes the melody of the tune along with the chords. This gives a fuller sound and can also give the feeling that there is more than one instrument involved in creating the music.

This workshop, presented by Garry Collins, is suitable for any player, beginner to advanced.
What we will cover in this workshop:
An introduction to reading standard musical notation on the treble clef
An explanation of ukulele tabs (tablature)
Learn to play 3-4 tunes 
A guide to arranging tunes to play with this method
This workshop is suitable for players at any level and for either linear tuning (low G) or reentrant tuning (high g).
Registration 1:00pm. Workshop: 1:30pm - 3:30pm with a break. Tea & Coffee supplied. Bar will be open downstairs. 
TICKETS $25
Location
Coorparoo Bowls Club
32 Riddings Street, Coorparoo, Brisbane, QLD 4151
This event is currently closed and no contact details are available