Call of the Forest Movie & Tree Walk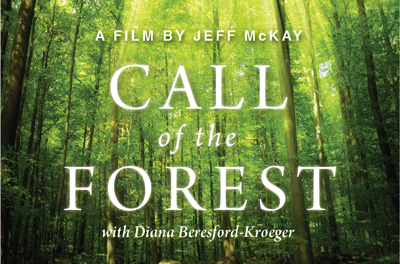 Fundraising in aid of TreeSisters, and the Hinterland Alliance

Join us for a very special community event and fundraiser created to bring us together and build local knowledge.

At 1pm take a walk through Federation Park, Palmwoods to discover more about our local native tree species. Then wander down to Palmwoods Memorial Hall to watch the stunning documentary film 'Call of the Forest'.

Do just the walk, or just the film, or make an afternoon of it and do both!
1pm - 5pm Saturday 29th September
1pm Guided Tree Walk with Spencer Shaw from Forest Heart Eco Nursery - Federation Park, Palmwoods
2pm Call of the Forest screening, Palmwoods Memorial Hall
Location
Palmwoods Memorial Hall
Corner of Main and Margaret Streets, Palmwoods, Queensland 4555

This is a non-profit event created to strengthen local community and fundraise for our environment.
Proudly supported by Forest Heart Eco Nursery, and the Sunshine Coast Regional Council
 
Join us on a short guided tree walk in Federation Park led by Spencer Shaw of
Forest Heart Eco Nursery
, (gold coin donation to the Hinterland Alliance) to learn about our native trees and why they're so important. Finish off the afternoon in the Palmwoods Memorial Hall to watch the beautiful, and educational documentary film Call of the Forest ($12.50).   
Your ticket price includes a $5 donation to global charity
TreeSisters
and will put trees in the ground in the tropics where they are most needed. The remainder goes to the filmmaker and booking system fees.
We will have
tea, chai, coffee and homemade cakes
available after the film, baby trees to take home (for a gold coin donation) and some fun activities. You are very much encouraged to stay afterwards and socialise!
Proceeds from tea and cakes will go to Palmwoods organisation the
Hinterland Alliance
- a local community association dedicated to protecting our local green corridors and the wildlife that lives in them. Please join us for what will be a lovely afternoon.  
About Call of the Forest
Take a walk in the woods with beloved Irish-Canadian scientist and author, Diana Beresford-Kroeger, as she reveals our profound human connection to the ancient & sacred northern forests and the essential role that they play in sustaining the health of our planet.
"It will start with a shovel and an acorn, but we might just change the world."
Director Jeff McKay
Executive Producer, Merit Jensen Carr
2017 / 85 minute / 52 minute / In English / Not Rated
Website: www.calloftheforest.ca
 
PRAISE FOR CALL OF THE FOREST
"CALL OF THE FOREST is a film of rare significance. It draws the viewer into the green world that sustains life on this planet at a crucial ecological point, and is an introduction to the work of Diana Beresford-Kroeger, one of the least known but most important people on the planet."
- Annie Proulx, Pulitzer Prize Winning Author
"Trees don't move and aren't cute and cuddly, but they are the very foundation of the web of life of which we are a part. In this lovely film, we are shown that we need trees for our physical, social and spiritual well-being."
- David Suzuki, Scientist, Author and Broadcaster
We cut down billions of trees every year – Today only five percent of the world's old growth forests remain intact. Yet trees are one of this planet's most significant creators of food, new medicines, and oxygen. Forests hold the answer to many of the world's problems; from climate change to human health and well-being. Visionary scientist and acclaimed author Diana Beresford-Kroeger explores the science, folklore, and history of this essential eco-system reminding us that when we improve our profound human connection to woodlands we can, not only, restore our health - we can restore our planet.
From the sacred sugi and cedar forests of Japan, the ancient Raheen Wood of Ireland, and the walnut and redwood trees of America, to the great boreal forest of Canada, Call of the Forest tells the amazing stories behind the history and legacy of these ancient forests while also explaining the science of trees and the irreplaceable roles they play in protecting and feeding the planet.
Along the way Diana meets people who are taking the lead to replant, restore and protect the last of these great ancient species forests. We meet Dr. Akira Miyawaki, a worldwide specialist in the restoration of natural forest systems on degraded land, who shows us how a native forest system can be planted in the smallest street corner of Tokyo. Dr. Bill Libby, a pioneer in the field of forest tree genetics, tells us about the impacts of climate change on California's coast redwood and giant sequoia. Since 2002 Andrew St. Ledger, founder of The Woodland League in Ireland, has dedicated his life to restoring native woodlands in Ireland. His work restoring the great forest of Aughty shows us all how old growth forests can be replanted and offers a glimpse into our cultural history with trees.
Woodlands are the beating heart of our ecosystem and Diana's call to action - to protect the native forests of the world and for every person to plant one tree a year for the next six years - provides us with a simple and powerful solution for climate change. As she travels across the globe to tell the story of the life and the science of the global forest, she presents us with a revolutionary conception of their value to all life and a message that could, literally, save mankind from itself.
This event is currently closed and no contact details are available