SPORT SPRING HOLIDAY PROGRAMME
Futsal          Beginners/Intermediate Cricket       
Oztag          Dynamo Athletic (12 - 15yrs)
Tuesday 2 October - Wednesday 3 October.
8.30am - 12.30pm.
Do One Sport One Day, Another The Next!
          Cost:
             Futsal: $55 (1 day) $105 (2 days).         Oztag:  $50 (1 day)  $97 (2 days).
Dynamo Athletics(12 - 15yrs only):  $55 (1 day)  $105 (2 days).
Beginners - Intermediate Cricket: $55 (1 day)  $105 (2 days).
Futsal: is a fast-paced style of indoor soccer that has been used overseas, particularly in Brazil, to develop such talented players as Ronaldinho, Ronaldo, Lionel Messi, Cristiano Ronaldo and Philippe Coutinho. Futsal develops player's awareness, close ball control and decision making and can improve players for both indoor and outdoor soccer (football). Taught by Australian representative players, this clinic will provide a training program that caters for all ability levels and it is great fun!
We look forward to seeing you there!
The Oztag programme is suitable for beginner's right through to experienced players. Taught by Official Oztag Staff and Players, the children will participate in individual skills and development of Oztag, modified fun games and conclude with Oztag match play. Oztag is a non-contact modified version of Rugby League played by and suitable for people of all ages and gender.' Participants also receive a free pack, which includes:
1x Oztag Trucker Cap                1x Oztag Beach Bag            1x Oztag Drink Bottle       
1x Oztag Lanyard                        1x Oztag Poncho
Beginners Cricket: is based on the Milo in2CRICKET program which introduces girls and boys, aged 5-8, to Australia's favourite sport this clinic has it all. It's great fun, kids learn the basic cricket skills and is available for kids of all abilities. Coaches are qualified, young and enthusiast. Get Into Cricket! Get into Fun!
Dynamo Athletic: Do you want the edge on your competition? Will running faster, jumping higher and a greater fitness level help improve your sports performance?At Dynamo Athletic, we are "Building Better Humans" and over the course of the two days, you will train like a professional athlete.
Each day will consist of three designated training sessions covering Strength, Speed/Agility, Anaerobic conditioning, Recovery Methods and Nutrition Principles.
Click BOOK NOW to book your tickets
Macarthur Anglican School
Cobbitty Road, Cobbitty NSW 2570
PO Box 555, Camden NSW 2570 AUSTRALIA
Phone: 02 4647 5333
Fax: 02 4647 5444
sportacademy@macarthur.nsw.edu.au
info@absolutesportsacademies.com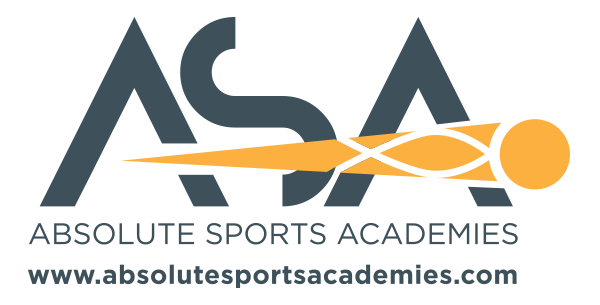 Macarthur Anglican School Sport Spring Holiday Programme
Make a booking, click below
Resend tickets to your email address.
Contact the event organiser.
You can review the event organiser's terms and conditions here.
Macarthur Anglican School Sport Spring Holiday Programme
Contact name: Jonathan Beggs
Contact phone: 0438345496
You can review the event organiser's terms and conditions here.
If you can't find your tickets, click here.
Your email has been sent.
The organiser will be sent the details of this message.

Sorry, there appears to have been an error. Please try again later.