EmAGN Value - Career Breaks/Transparency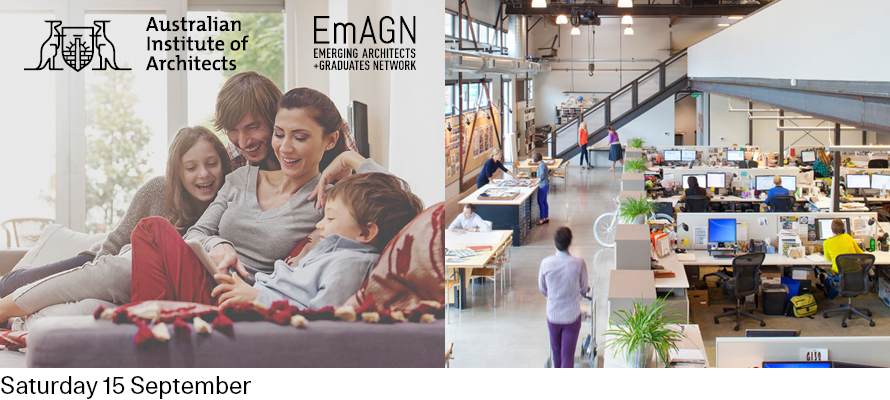 'Career Breaks / Transparency' is a Town-Hall style discussion which aims to spread knowledge about career options to anyone who is planning on (or already has) starting a family. Supported by the Institute's Gender Equity Taskforce (GET), 'Career Breaks/ Transparency' is an open forum where the audience is invited to bring their big questions, and lead the conversation. Quiz our expert panel as they unpack their experiences of: the most important skills in balancing family life and work, creating alternate career paths, defining new roles to suit a dynamic lifestyle, and transparency in the architectural office model.
Join us from the family friendly hour of 10:30am - 12:30pm, on Saturday 15 September, at the East Sydney Community and Arts Centre, Darlinghurst. Curated by EmAGN NSW.
SPEakers
Our expert panel includes:
Jacqueline Connor - Architect & Tutor - SJB
Linden Thorley - Architect - Linden Thorley Architect
Alex Dircks - Architect - Bates Smart 
Kristina Sahlestrom - Architect - Luigi Rosselli Architects
Ticket price
Members - $10
Non-members - $20
Location
East Sydney Community and Arts Centre
34 Burton St, Darlinghurst, NSW 2010
This event is currently closed and no contact details are available