CSPS 'MAD' Lunchtime Soup Day
The Make A Difference Team will be hosting the first ever CSPS Soup Day.

Minestrone and Pumpkin Soup will be prepared using the majority of vegetables from the CSPS Garden and lovingly prepared by parents and students.
Freshly baked bread rolls have been supplied by Bakers Delight to enjoy with your soup.
All students will be required to bring there own mug and spoon.  This can be a mug at home that is used for hot drinks or a reusable coffee or tea cup eg:keep cup.
 
All funds raised from Soup will be used towards outdoor waste stations for recycling and food scraps.    We hope the implementation of these bins will encourage our students to reduce waste and encourage recycling and composting, as lifelong habits to help the environment. 
Bookings close Wednesday 12 September
No need to print tickets 
DATE:
Friday 14th of September
TIME: 12:15pm - 1.15pm                                                                                                                       
VENUE: CSPS  School Hall
Special thanks to Baker's Delight for their donation of bread rolls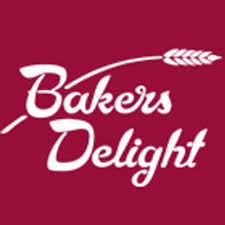 This event is currently closed and no contact details are available