More Sailing - stage 2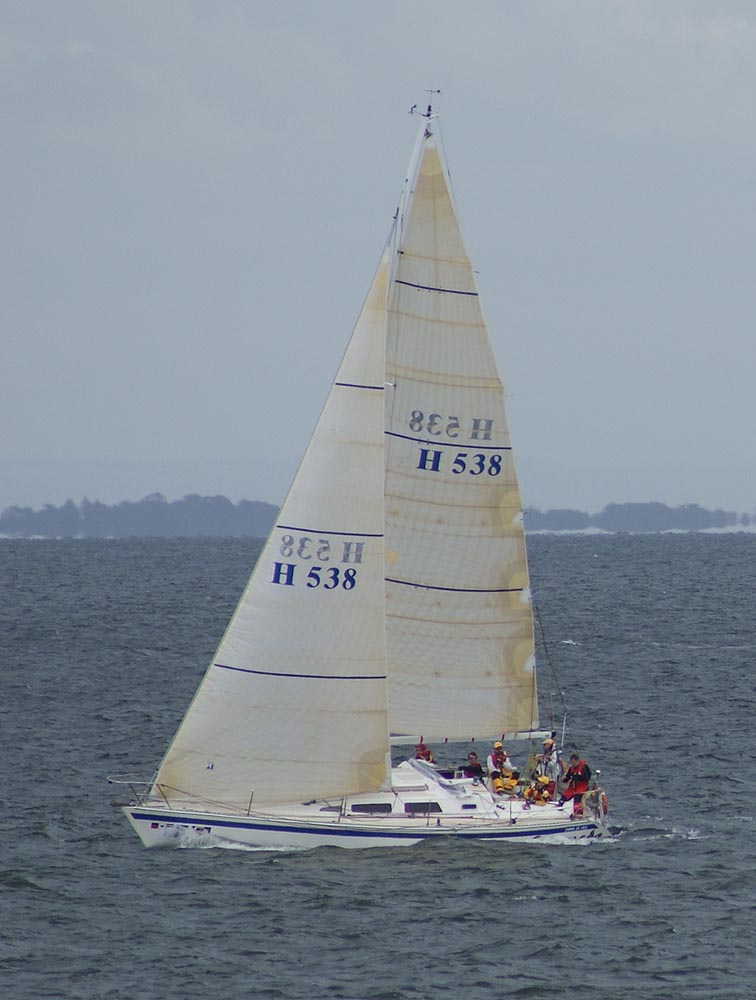 You've finished "Start Sailing" and are starting to realise how much fun it can be then its time for something more challenging. These next two days will give you the chance to practice the basic crew skills from our Start Sailing course as well as begin to understand what else is involved in enjoying sailing including some new and interesting locations. Learn a bit about navigation, anchoring and living aboard plus a range of skills to make sailing a bit less mysterious.
How does it work?
This course is conducted on our flagship Farr 38 IMS "Escapade". Escapade is a true performance cruising boat with all the features which maximise her sailing performance combined with a well thought out cabin layout for maximum comfort on the water and in harbour. You'll learn from her very practical enhancements for sea going passages and why we call ocean racing "fast cruising".  You'll spend two full days aboard as you progress from "novice" to "crew". 
What will we be learning?
What would you think if you boarded a commercial airline flight and they DIDN'T do the safety briefing?  That's why your instructor is asking YOU to do the safety briefing - you need to know what questions to ask a skipper if they forgets to tell you.  Our two day course will have you both learning and wondering how your going to learn all you need to know.  A good sailor knows the limitation of their knowledge and how to stay within that boundary. 
Use of safety equipment.

Emergency procedures, MOB, flooding, fire, grounding.
Parts of the boat, rigging.
Sail handling - changing sails, reefing, trimming.
Knots - yep, more on knots - there is a LOT of rope on a yacht.
Crew morale - Using the galley and related matters.
Weather - more on weather.
Boat layout chart and where to find things ... and where to put them away!
Mooring and un-mooring - including piles, mooring bouys, piers and marinas.
Rules of the road and avoiding other boats, including night work.
There's never a dull moment - our previous new crew have been know to say, "I'm fine for now can we just enjoy the sail for a while!"
The program for each day will vary according to the weather conditions so be prepared to be flexible.
Prerequisites.
Previous experience and knowedge equivalent to having completed a two-day "Start Sailing" course preferably supplemented by a few hours sailing in different conditions.  If in doubt please call us for advice.
What to Bring
Food.
We'll provide all the onboard catering, meals ashore are at your cost.  The house specialty is eggs benedict for breakfast.  If you have any dietary requirements please let us know at least a week prior to the course.  We have no trouble catering for ceoliacs and vegetarians. If you have specific alergies we can generally accommodate you but please contact us to check before registering.
Personal gear.
We can provide outer layer clothing, lifejackets and sailing gloves. 
Please bring suitable clothing and a sleeping bag or similar.
Cost.
Adults  $400
Bring a Friend (two people) $650.
Family (two adults, up to four children) $1100.
Next Session.
Location
Sail Escapade
50 Quay Boulevard
Wyndham Harbour
Contact Details
This event is currently closed and no contact details are available