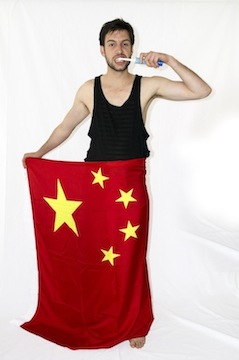 WHAT: The Next Superpower is a show about China from an outsider's perspective.
HOW: In 2008 Lincoln went to Beijing and taught for 12 months in a Beijing kindergarten. If Lincoln's class of 25 aspirational 'mini-Maos' confirmed anything, it's that China's superpower status is imminent.
Material ranges from intrusive medical checks, the high esteem in which speakers of English are held, the death-defying morning commute and more. Alongside personal anecdotes Lincoln will put a humorous spin on China's modern rise in the context of its history and culture. What can we expect from our future overlords? Come along to The Next Superpower and find out.
The Next Superpower was performed as part of the 2012 Melbourne Fringe Festival.
VENUE:
Club Voltaire
14 Raglan Street
North Melbourne
Melbourne, Victoria 3051
(03) 9326 3006

This event is currently closed and no contact details are available