CPD Newcastle: Putting BIM to work in your practice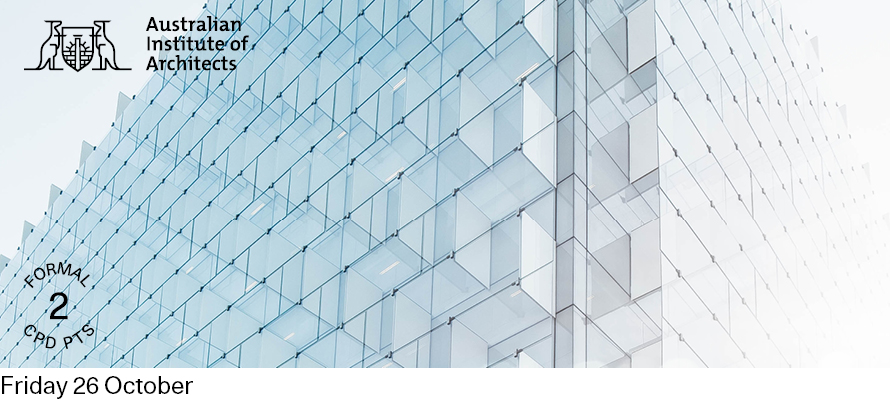 "[Building Information Modelling] has disrupted traditional methods of representation and collaboration in architecture" – Michael Bergin, Architecture Research Lab.
Models can be used for many analyses and simulations, but also quantification, to provide the basis of Life Cycle Assessment, costing and construction scheduling, over the whole design and construction process.
Model content and quality become fundamental in this process, and recent case studies will be used to demonstrate downstream uses of models and their upstream value to architects.
Attend this CPD event to hear about leveraging BIM's benefits and opportunities in your work – from design development and documentation through to workflow – while remaining attentive to its limitations.
AACA Competencies: Design, Documentation
Please note: Due to speaker illness, the NEWCASTLE: PUTTING BIM TO WORK IN YOUR PRACTICE seminar has been rescheduled from the original date of Friday 14 September to Friday 26 October. All other event details and times remain the same. We apologise for any inconvenience caused, and look forward to seeing you then. For any questions please phone the NSW Chapter: 02 9246 4055.
ABOUT THE SPEAKER
Scott Beazley is a trained architect with over 30 years of experience. He is currently working at Mitchell Brandtman, as the Digital Technologies Manager, where his key responsibilities include the export, checking and validation of digital building models for quantification used in estimating (5D cost) and construction scheduling (4D time) software. This is done primarily with Solibri Model Checker using IFC's.
He also works at the University of Wollongong Sustainable Building Research Centre as a Senior Research Fellow on a cold-formed steel, medium-rise residential archetype building and teaching BIM collaboration.
Scott is a member of buildingSMART Australasia presenting at seminars and is on the SydBIM committee.
TICKETS
A+ member: $50.00
Member: $55.00
Non member: $140.00
Graduate: $35.00
Student: $25.00
Ticket price includes morning tea. All prices incl. GST.
DATE AND TIMINGS
New date - Friday 26 Ocober
9.30am – 10.00am: Registration and morning tea
10.00am – 12.00pm: CPD presentation 
Location
The Lock-Up
90 Hunter Street,
Newcastle, NSW 2300
The Institute would like to acknowledge the support of the The Lock-Up, Newcastle. 
Contact Details
Australian Institute of Architects - nswevents@architecture.com.au 
This event is currently closed and no contact details are available