Bike Confidence Course (02633)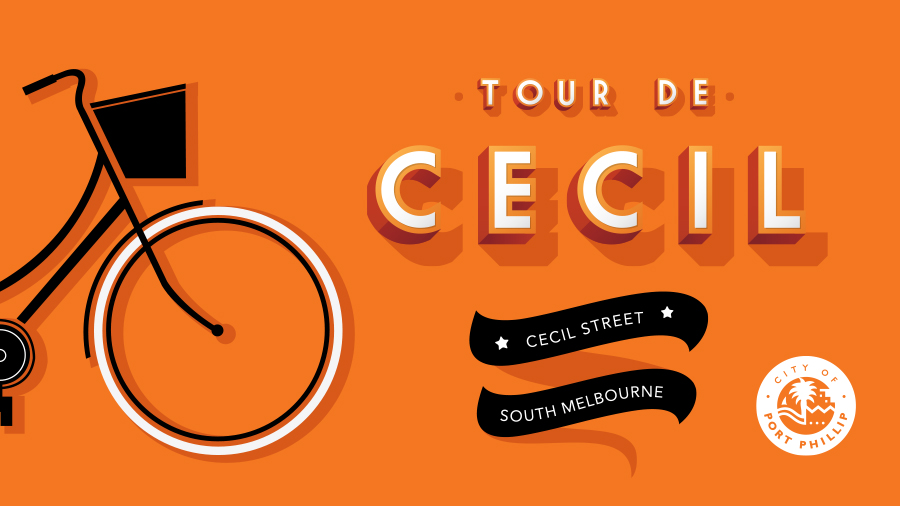 Do you know how to ride but feel nervous about making it an everyday thing? This 3.5-hour practical course for adult riders is the ideal way to increase your confidence. You'll be in a small group of less than ten riders, starting in a traffic-free setting, then moving onto shared paths and roads, finishing with a ride along the Cecil Street bike route. The course covers bike safety checks, road rules and essential skills for safe riding. Morning and afternoon sessions available.
[Select one of two sessions: 9 am to 12.30pm OR 1 pm to 4.30 pm, Sunday 21 October 2018]
Location
Meet at MSAC Forecourt
30 Aughtie Drive, Albert Park, Victoria 3206
BOOKINGS ESSENTIAL as places are limited. Bookings close at 10am on 18 October.
This practical session is run by accredited AustCycle provider Bikes@Work and is proudly supported by the City of Port Phillip for people who live, work or study in the municipality. It is offered as part of the Tour de Cecil Festival of Everyday Bike Riding on Cecil Street, South Melbourne.
FREQUENTLY ASKED QUESTIONS
Is there an age limit?
Yes. This course is only available to adults aged 18+.
I don't live, work or study in Port Phillip. Can I do this course?
Unsold tickets will be made available for people from outside Port Phillip after 18 October. If you would like to be notified, please email bikeriding@portphillip.vic.gov.au.
What is the refund policy?
There are no refunds or credits for cancellations, no shows or if your bike, equipment or attire are found to be unsafe and you cannot take part as a consequence. However, if you are unable to attend the workshop due to unforeseen circumstances please phone 03 9219 6210 (business hours, Monday to Thursday) or email bikeriding@portphillip.vic.gov.au to inquire about transferring your booking to a friend or relative before 18 October. 
What should I bring?
A bicycle in good condition with working brakes, a bell, and pumped-up tyres
A well fitting bicycle helmet
Comfortable closed-toe footwear
Sun/weather protection
Brightly coloured top or hi-vis vest
A re-usable waterbottle and snacks 
What happens in the case of extreme weather conditions?
In the event of very hot (over 35 degrees celsius), wet or windy weather the session may be postponed at the instructor's discretion and you will be notified by phone at least 2 hours before the event.
Map
PRIVACY
The City of Port Phillp uses Trybooking for all event bookings. When booking with Trybooking you will be required to provide your name and contact details. Trybooking's privacy policy can be found at the Privacy link located at the bottom of this page.
The City of Port Phillip also shares the data you provide for Bike Confidence Courses with Bikes@Work, the course provider. By registering and providing this information, you hereby agree to your details being shared with Bikes@Work for use in relation to this course only. Your details will not be retained by Bikes@Work.
City of Port Philip Privacy Policy
This event is currently closed and no contact details are available