LIve dinner show at the Music Lounge on the Northern Beaches,
featuring artists from all over Australia and overseas. 
Bookings Essential.
Doors open at 7pm and the show starts at 8, so you have plenty of time to catch up with friends. 
Oct 12th 2018 - $25 p.p.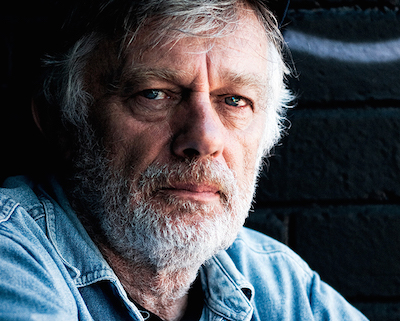 Broderick Smith 
After decades on the Australian music stage Brod has a long list of credits to his name most notably as chief dog for Australian legends, "The Dingoes". He is considered to be a legend by his legion of fans, a consummate performer by many of his contemporaries and an elder statesman by the new guard of fellow musicians. In 2018, Broderick releases his brand new album 'Man Out of Time released simultaneously with his very first book. A study in vivid storytelling and mature restraint, Man Out of Time arrives 10 years since Brod's last solo album, Unknown Country, and eight since Tracks, his brief return to his legendary '70s band, the Dingoes. It's fair to say that much has changed, not least in the spellbinding tone that can only come with the patience of a seasoned master craftsman. And after all these years, there is still nobody to compare with Broderick Smith. In a special intimate performance Broderick plays The Acoustic Picnic accompanied by Richard Tankard and this will be something very special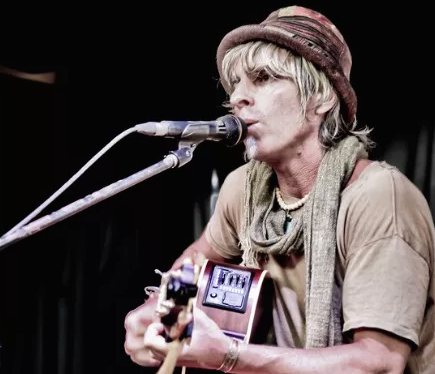 AKoVa
This conscious multi-instrumentalist is one of the most unique artists in Australia right now. Dubbed 'The Rhythm King' AKoVA brings an inspiring vibe wherever he performs. This eclectic artist utilizes vocals, guitars, ukulele, Cajon, djembe, ankle bells and an assortment of other percussive instruments. Enthralling audiences as he plays most at once. His signature blend of alternative rhythmic roots comes from a life of music. With tribal drumming, driving rhythms and lyrics that make you glad to be alive. This formidable artist's quirky nature is enticing, an experience for the eyes, feet 'n' soul."AKoVA's welcoming vibe has a worthy place at summery festival gatherings universally. He's a natural showman. Any act to get people dancing like no-ones watching is always welcome in this crazy world." Forte Magazine"This guy is sic!" Ash Grunwald AKoVA has been recognised for his song-writing talent by MusicOz, finalist in 2012 and 2013 and Unsigned Only song-writing finalist. Whilst touring his last Cd, Earth Recruit nationally AKoVA has shared the stage with Ash Grunwald and the boys from The Living End, Dustin Thomas, Kingtide, Fyre Walk, Tijuana Cartel, Afro Moses, The Gin Club and Dubmarine. With extensive national community radio support AKoVA has stepped it up with his new CD, This Is Me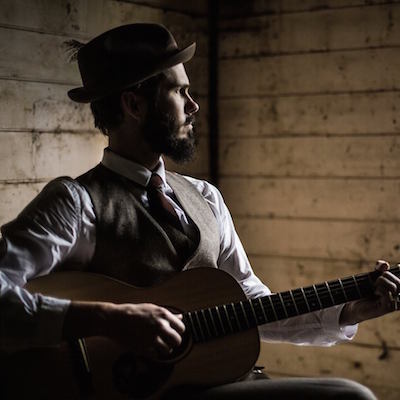 Nigel Wearne 
Nigel has toured extensively throughout Australia and New Zealand and he's performed at a long list of Australian music festivals, including the Port Fairy Folk Festival, Cygnet Folk Festival and Queenscliff Music Festival. He's also shared shows with the likes of All Our Exes Live in Texas, Lindsay Lou (USA), Jenny Mitchell (NZ), Tennyson King (CAN), The Davidson Brothers, Jordie Lane and the late great Billy Thorpe.
Note:
We put everyone on tables so they have a setting for their Picnic, so if you wish to "add" to your table after you have already booked simply book under the same name each time and we will combine the bookings. 

For more info ...videos and more ..go to www.theacousticpicnic.com 
 
Tickets
:
$25 per person. $10 for ages 16 and under
Make sure you print out the tickets and present them on the door. 
Venue
The Music Lounge
642 Pittwater Rd, Brookvale NSW 2100
Keith Armitage
keith@keitharmitage.com
 ph or text: 0419 228 227
This event is currently closed and no contact details are available