Love – Wisdom – Soul: The Sacred Unveiling
An Urban Spiritual Retreat of Ancient Mysteries
For Deeper Spiritual Union.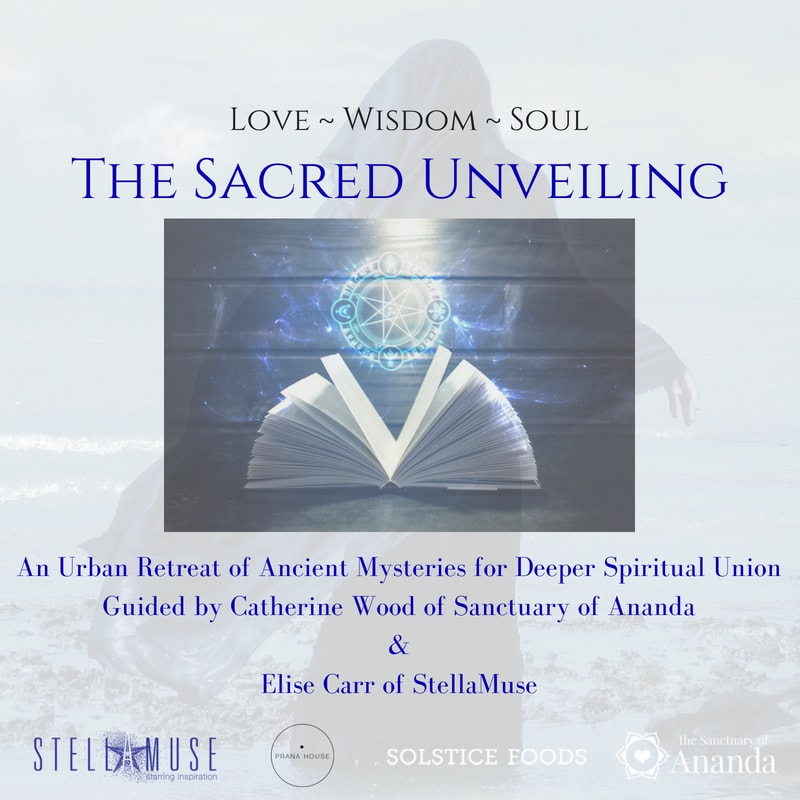 Across two days you will be immersed in a deepening, Sacred experience as you are guided through Ancient Philosophies and Practices that can improve, enrich and perfect your life, your relationships and your Self.
As embodied through the Tantric, Esoteric & Yogic Paths, we will unveil for you the mystery teachings and ways of the East. Lifting the veil to reveal Love, Wisdom & Soul.
Guided by Catherine Wood of Sanctuary of Ananda & Elise Carr of StellaMuse.
PART OF WHAT WILL BE UNVEILED
Walking a Spiritual Path Conflicts, challenges and growths...
What is Soul? What is personality? Duality of personality and soul – integration of these two being part of the aim of this life...
What is Esoteric and Exoteric? The tangible and the intangible...
The Way of the Mystic Insight into hidden truths and transformation 
Wisdom Exploring the mind, learn 'mind' meditation...
Emotional Love & Unconditional Love 'The Law of Love' – the motivation for all manifestation. Learn 'heart' meditation...
Desires What are your desires and how can we raise them to a place of awareness?
What are 'Glamours'? How to notice your own glamours and illusions...
Tantra – Sacred Sexuality Weaving together to create Sacred LOVE – the unity of all that IS...
Esoteric Astrology The old ways of the moon and the new ways of the sun...
Kundalini & the Chakra's from an Esoteric & Tantric Path, including dangers and misinterpretations
ALSO INCLUDED
* 2 full day Seminars and Training
* Sacred Manual + Exercises
* Meditations + Guided Practices
* Copies of Catherine from The Sanctuary of Ananda's book 'The Way of the Heart' AND Elise from StellaMuse's book 'The 10 VEILS'
* Certificate of Completion
 and much more...
DETAILS
WOMEN & MEN WELCOME, 18 and over, no previous experience in these areas required
**LAST TICKETS SEELING NOW**
LIFE TIME INVESTMENT:
$597 made in two easy instalments;
$297* - deposit to secure your place (this deposit is non-refunderble)*
$300 - remaining investment - to be purchased before February 20th, 2019
When: 10AM - 4PM daily
Date: Saturday 23rd & Sunday 24th February, 2019
Where: At the beautiful Prana House
885 High St Thornbury, Melbourne Victoria
Catering: Delicious and nourishing organic, raw vegan meals, treats and elixers in collaboration with Shoku Iku.
(Please note food is ALSO gluten, preservative and refined sugar free - though some may contain nuts & coconut.)
YOUR FACILITATORS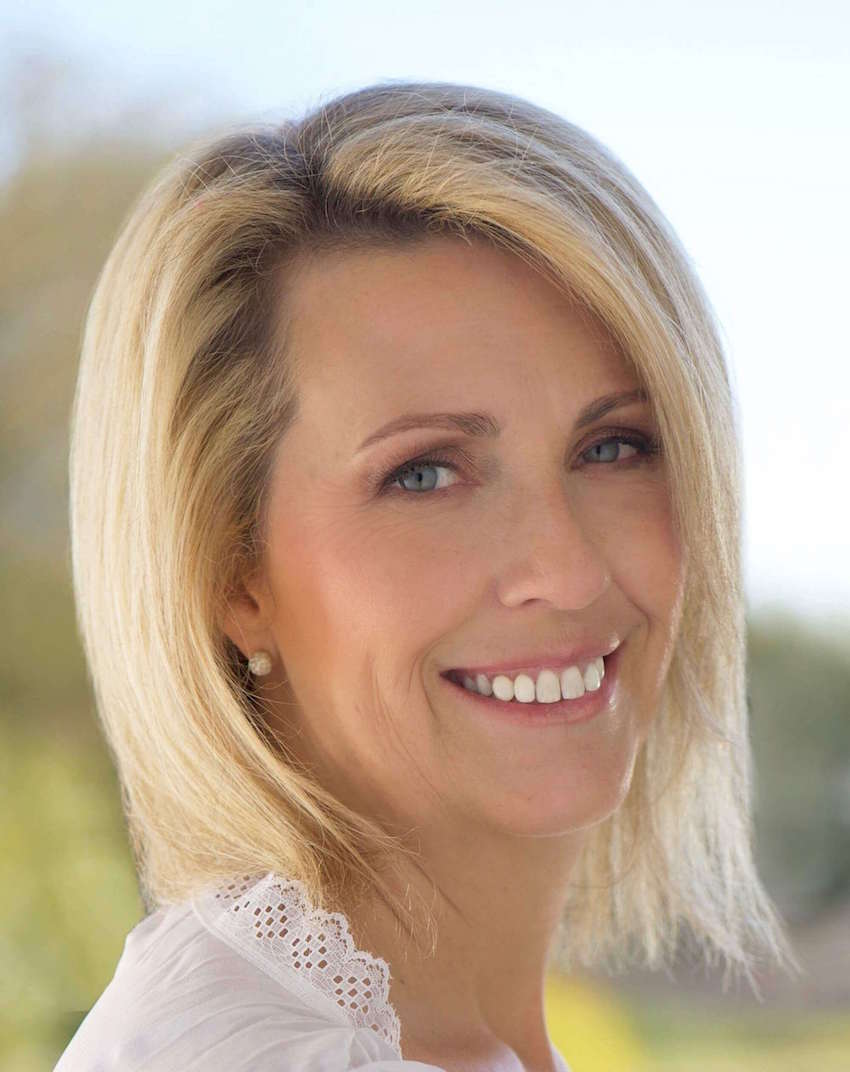 Catherine Wood founder of Sanctuary of Ananda - Focuses on Tantric and Esoteric Philosophies. Her passions lay in teaching humanity the core principles of sacred love which branches out into the fields of Tantric Sexuality, Kama Sutra and Relationship Counselling.
Catherine is the author of "The Way of the Heart" Tantra Empowerment for women and has been featured on channel 9 'Do you know what women want', ExtraOrdinary Business Women 2017.
Established in 2004, the Sanctuary is a Platinum Approved Accredited Tantra School with IICT (International Institute for Complementary Therapists).
Elise Carr of StellaMuse - Guiding you deeper into 'Knowing Your TRUE Self'
Lighting your darkness and illuminating the way for you, Elise guides you to live life as your most authentic, aligned self from a place of Consciousness, Heart and Mind. All united by the impulse of your Soul.
Featured on various national and international platforms including SBS World News, MindBodyGreen, MamaMia, The Sunday Times and Daily Mail UK, Elise is a disciplined student of Raja yoga & the Ancient Esoteric Wisdom. She is also a certified; Tantra practitioner, Reiki Master and Holistic Life/Health Coach, as well as a Writer, Speaker, Artist and the host of 'Sacred Guidance with StellaMuse' podcast.
Together as dedicated life students and teachers of the Path we are passionate about unveiling these teachings with you and look forward too seeing you there.
With Love, Catherine & Elise.
Location
Prana House
885 High Street, Thornbury, VIC 3071
Contact Details
Elise - elise@stellamuse.com
Catherine - cathy@sanctuaryofananda.com.au 
This event is currently closed and no contact details are available