HunterNet Future Leaders Speakeasy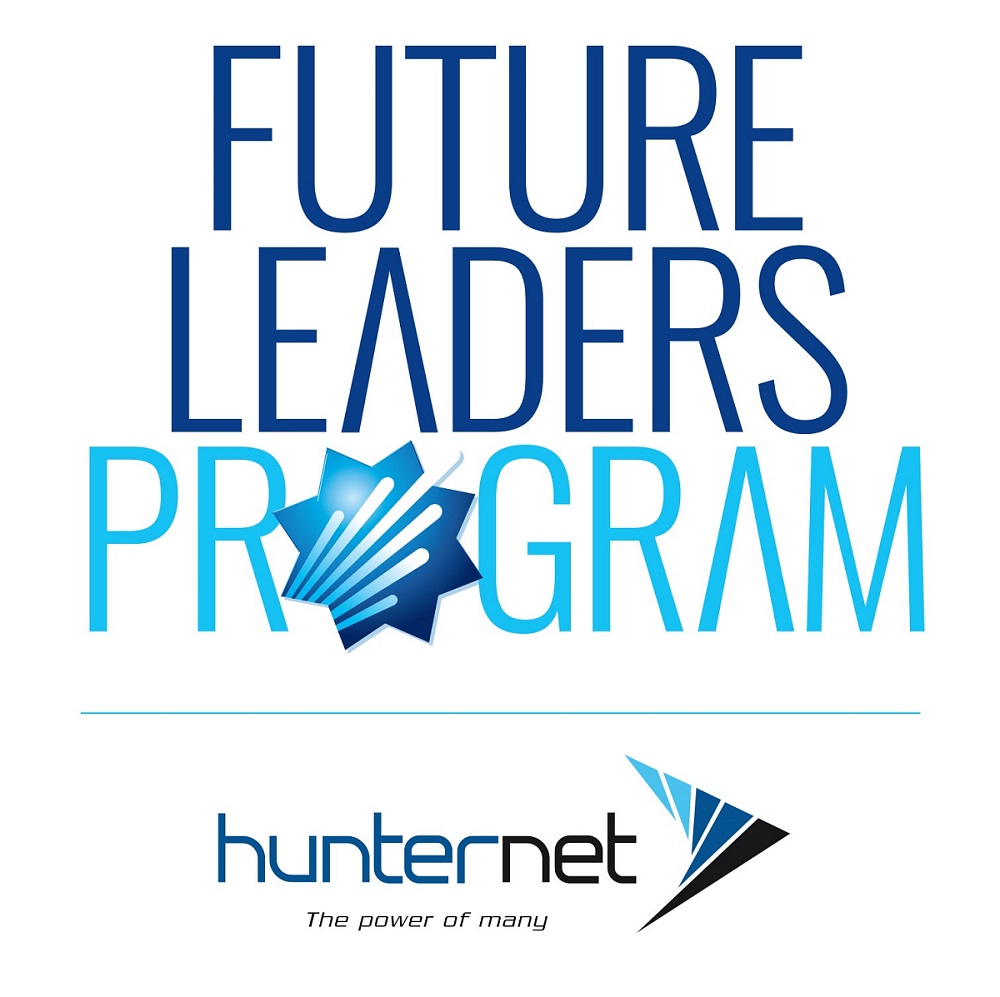 HUNTERNET FUTURE LEADERS PROGRAM SPEAKEASY
IT'S ONLY 2 DAYS AWAY!
Join us this Friday 12 October 2018 at 4pm as we enter a crucial conversation about the future of our region. Book your ticket today!
 
WHAT CAN I EXPECT?
It's a speakeasy, so its Chatham House rules as we explore the hard-hitting questions about the future of our region with some of our Hunter hot shots. And it's an open forum, so we want you to contribute your thoughts on the following topics.

Brain Drain
Hear from Mark McClean (Deputy Director - Regional Development, Department of Premier and Cabinet NSW), Liz Nicol (Principal Consultant, SafetyWorks Group) and
Jamie Carlson (Associate Professor in Marketing, Head of Marketing and Tourism Group, University of Newcastle) as we unpack the brain drain and talk about how we can keep our bright minds here.
Innovation
Hear from Gunilla Burrows (Principal, Gender Matters Pty Ltd & Chair, Eighteen04 Inc.), Peter Cock (CEO, Newcastle Airport) and Nathaniel Bavinton (Smart City Coordinator, City of Newcastle) as we discuss what defines and what is next for innovation in Newcastle and the Hunter.
Investment
Hear from Geoff Crowe (ex-CEO, Port of Newcastle & Chair, University of Newcastle Faculty of Business & Law Advisory Board), Ryan Stephenson (Managing Director, Bohemia Interactive Australia) and Will Creedon (Managing Director, Alloggio & Chairman, Tourism Hunter) as we deliberate what constitutes desirable new sources of investment and how that impacts our region.
AND WHERE ARE MEETING? BABYLON. SHHH.

Prohibition may be long gone, but the extravagance and secretive spirit of the 1920s is thriving at Babylon. This swanky old dame (previously Central Bar) was originally built in 1903 is now a sophisticated 1920's inspired Whisky, Cocktail and Craft Beer joint - the perfect location for the HunterNet Future Leaders Program inaugural speakeasy event.

When you arrive at the speakeasy, look for the discrete sign (Hint: it'll take you back to our region in the 1920's). You will be required to provide the password to enter this exclusive event. Password: HunterNetFutureLeaders.

                             Date: Friday 12 October 2018
                         Time: 4pm – 6pm
                             Location: Babylon, 145 King St, Newcastle 2300
                      Cost: $35 + BF

35 clams will buy you exclusive entry, a 1920's inspired beverage and charcuterie plates to share
Contact Details
This event is currently closed and no contact details are available