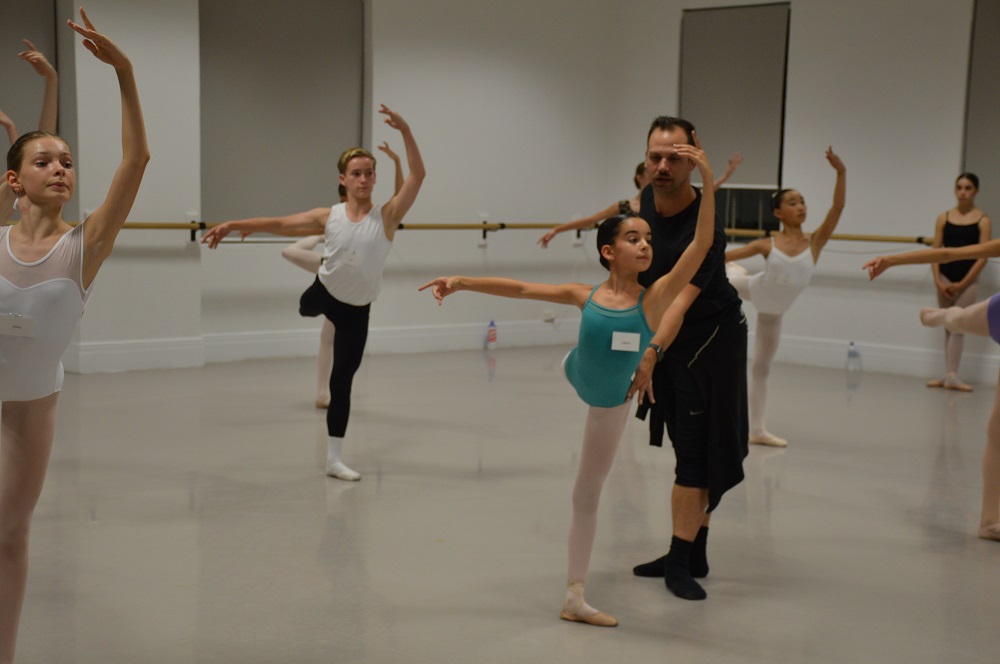 2019 Masterclass Audition
*Audition held in 2018
Take your ballet training to the next level. Registrations are now open to audition for West Australian Ballet's 2018 Masterclass Program.
Taught by WAB's artistic staff, dancers and guest teachers, the Masterclass Program is the perfect complement to your ongoing studio classes. The Masterclass Program consists of 8 evening classes in 2019 accompanied by an exclusive behind-the-scenes look at how WAB and our dancers work, including watching rehearsals and Q&A sessions with special guests.
Entry into the program is by audition only. Students must be turning 13 years of age in 2019 as the minimum entry level. Please read the FAQ sheet by clicking here.
Audition Information
When
29 October 2018 (sucessful applicants will be called back for a final selection audition on Monday 5 November)
Time
4.00pm - 7.30pm
Your exact audition time will be sent to you via email on Monday 22 October
Where
West Australian Ballet Centre
134 Whatley Crescent Maylands
What
The audition will consist of a short open ballet class including barre and centre work. Students will be selected by the artistic staff of WAB. Students will not be require to bring their pointe shoes with them to the audition. Please wear ballet attire and ensure hair is neat and presentable.
Register
Secure your free position in the audition through Trybooking. Registrations close 5.00pm WST  Sunday 21 October 2018. Your ticket is your confirmation that you have registered. Once registrations have closed you will be emailed more detailed information with the exact audition time on Tuesday 22 October. By securing a position in the audition you acknowledge you have read and agreed to the disclaimer form found in the events terms and conditions at the checkout.
2019 Dates 
Monday 29 October 2018           Masterclass Audition (Free)
Monday 5 November 2018         Call-back Audition (Free)
Monday 18 February                  Masterclass #1
Monday 11 March                      Masterclass #2
Monday 8 April                          Masterclass #3
Monday 29 April                        Masterclass #4
Monday 27 May                        Masterclass #5
Monday 5 August                      Masterclass #6
Monday 2 September                Masterclass #7
Monday 23 September              Masterclass #8 
Price of Masterclass 2019
Cost: $280 full price or $250 for Junior Members (2018 membership numbers apply)
Please read the Frequently Asked Questions document, available on our website, and for any further queries call (08) 9214 0707.
All the best
This event is currently closed and no contact details are available