Mending, Making and Climate Conversations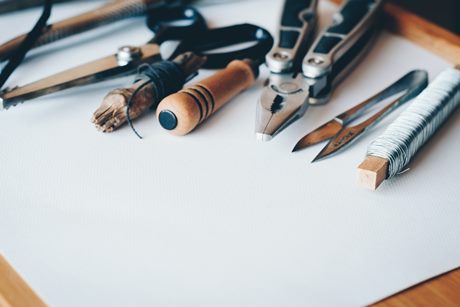 ABOUT THE EVENT
Do you have pieces of clothing that need repair? Household items that need some attention? Do you like to draw, make collage, or sort your photos, but never make time for it? Are you creating something that is taking rather long to finish?
Hands, head and heart can come together at this gathering.
Bring items of handwork – mending, fixing, making – and enjoy the company of others as you work with your hands. There will also be recycled material (rags from sheets) to make crochet mats from - and some help to do so!
We will also share stories of our 'environmental lives', with questions designed to include a variety of angles, and keep our eye on the bigger issues that concern us in Transition Bondi.
This event will be led by Kit Shepherd and others. Kit is the Convenor of Transition Bondi. She has been involved in aspects of human wellbeing - 'Inner Transition' – for many years, teaching communication, using and promoting Listening Partnerships, and enjoying creative expression in a variety of media.
Before the discussion, we'll enjoy a delicious, plant-based, dinner. Meet like-minded people and learn how we can transition to a more sustainable Bondi.
We look forward to seeing you!
Tickets: $15 online, includes a light, vegan dinner
Maximum 8 people
On Thursday 4th October 2018, 6.30–9pm
Location
To be advised upon booking confirmation. Bondi Venue. 
This event is currently closed and no contact details are available