Disney Beauty & the Beast Jnr

'A TALE AS OLD AS TIME...' Belle, who lives in a small provincial town, finds life tedious and escapes by reading her beloved books and day-dreaming of a life of adventure! But she never anticipated her adventure would see her trapped in a castle with an assortment of animated household objects and a ferocious Beast! But things are not as they seem in the castle... and Belle learns to never judge a book by its cover. Disney's Beauty & the Beast jnr is a fantastic tale of marvellous characters, songs and magic!

'Kids entertaining Kids!' proudly performed by the Musical Theatre Crew's Junior Performance Ensemble, aged 7-12 years.
SEASON: Friday 22 November to Sunday 2 December 2018
PEACOCK THEATRE
77 Salamanca Place, Hobart, Tas 7000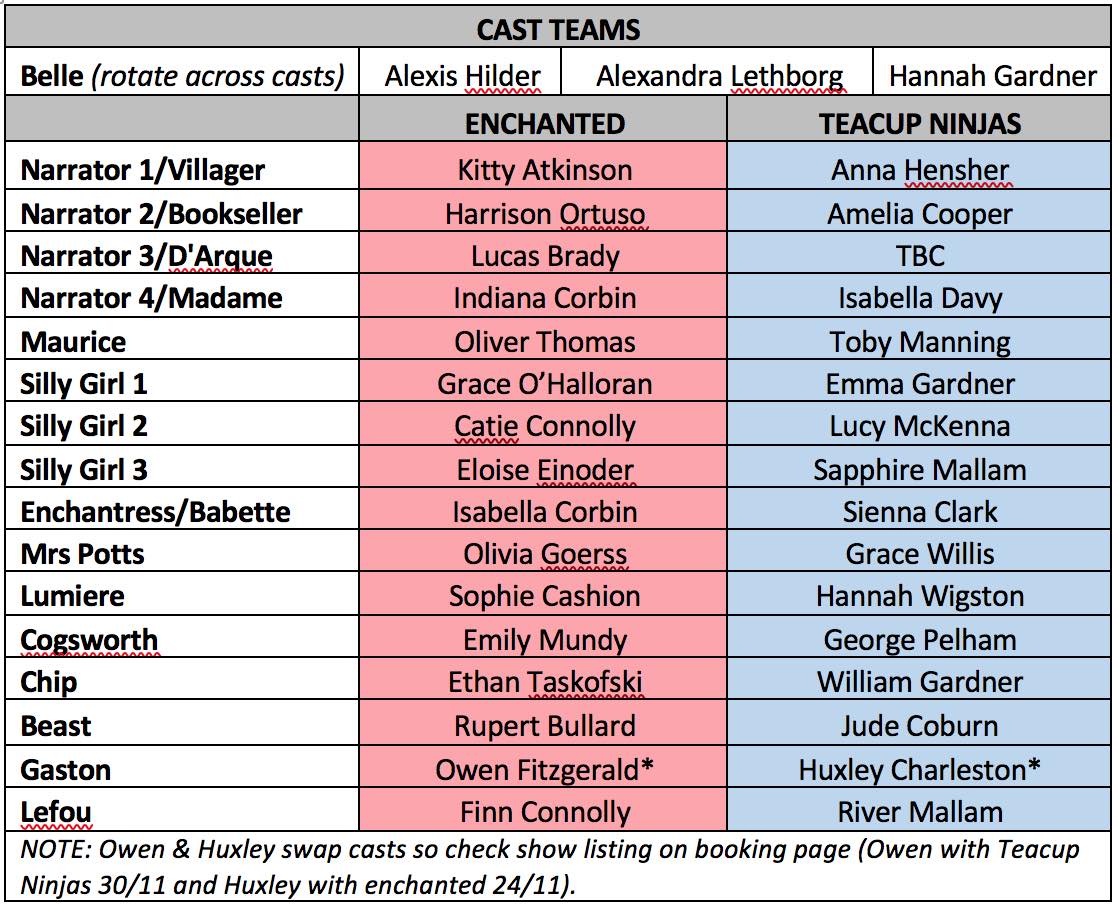 This event is currently closed and no contact details are available