Feet Up Friday Night - Property Investors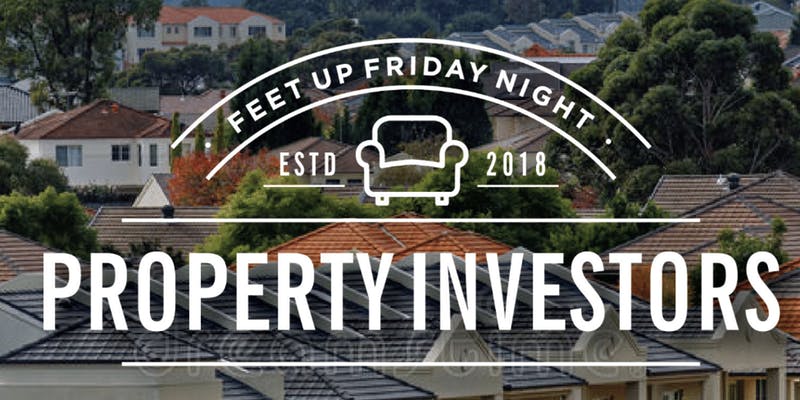 A property investment seminar that won't send you to sleep - We Promise!

This is an opportunity to be educated, inspired and entertained about something that we, the organisers are super passion about - Property Investing.

We start off the night with a team introduction and the all exciting 5 question Property Trivia competition, to test your knowledge and increase it at the same time. The winning team receives a prize and the glory!

Then head straight into the key topics.


1. Our 'Accountant/Finance' Guest Speaker, Munzurul Khan from Keshab Chartered Accountants, will be speaking about how to best structure your investment portfolio. Both informative for the first time investors and the more experienced. This can be an area we sidepass, but if done correctly it can save you a lot of money and risk, and help you get into the property game sooner.
2. Round the Grounds Finance - Kyle Manson from CFC will talk about what's been happening in the last 2 months, what do we need to watch out for, and how can we manage our own situation around the current times of Royal Commission, Property Market Pricing, Interest Rates, etc.
3. Round the Grounds Property - Luke Moroney from Search Party Property will be taking us through the best places to buy given the current situation, where to sell and in what time frame, and a special spotlight on specific region.
4. Property Deals - Mark from Search Party Property will be taking us through 3 current 'hot' deals. This time we Mark will go into more depth about the specifics and open the floor to questions. No one is better to give a property overview than someone like Mark, who is on the ground every day of the week.
5. Wealth For What - Hear from an investor starting out - Why are they building wealth? What learnings have they had to date? What would they do again? What wouldn't they do again?
In closing, we'll grab your feedback and reveal the results of the Property Trivia, leaving enough time for you to hang around and talk more property with other people in the room. We think this part of the night is as important as the formal part - it provides you a golden opportunity to learn from others, to connect, and to build your 'Property Investing' Team. 
The cost covers room hire, food, beer & wine.
We think this evening is the perfect balance of education and social. We don't need any more boring property seminars. We want serious property investors who want to keep learning, like us, and take action.
If you have any questions, please call Luke on 0400 332 377.
Location
Bella Vista Hotel
13-15 Lexington Dr, , Bella Vista , NSW 2153
This event is currently closed and no contact details are available