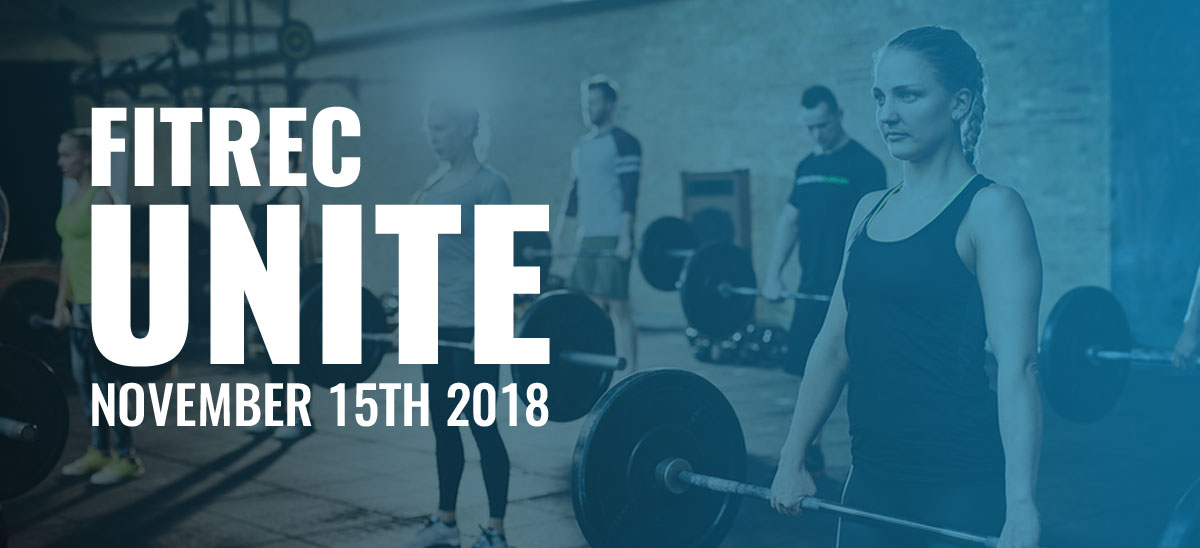 SUPER EARLY BIRD RATE NOW ON - $89 inc. presentations and networking lunch!
THURSDAY 15th November, 10am to 3:30pm
HIGHLY RESPECTED SPEAKERS (+ A SURPRISE OR TWO)
NETWORKING LUNCH INCLUDED
A FITREC EVENT FOR ALL INDUSTRY PROFESSIONALS
SUPER EARLY BIRD (until 7th October 2018) - $89
EARLY BIRD (until 27th October) - $125
STANDARD TICKET (from 28th October) - $189
FITREC registered professionals get 40% off all ticket prices - Call the office (03 9021 0836) for your code.
Location
Australian Catholic University (ACU)
115 Victoria Parade, Fitzroy, VIC 3065
ABOUT THE DAY...
10am - Welcome to the day by our MC, Mel Tempest.
As an extreme collaborator and networker, Mel Tempest is the perfect choice for leading us through our day. Mel's a straight-shooter and infamous for speaking her mind. She's experienced every facet of fitness, is actively involved in teaching classes at her club in Ballarat and runs the internationally renowned Gym Owners Business Podcast and Gym Owners Network and Roundtable.
10:15am - We're all leaders, and this keynote will make us better at it.
Whether you lead a team, lead clients or simply want to take the lead in your own life, this presentation is not to be missed. Harry Korras built and sold a nine figure business. More recently he's worked with Arnold Schwarzenegger to deliver the Arnold Sports Festival. His presentation is a real 'streets to the boardroom' session that guarantees you'll sit up and take notice.
[11:00am - 11:20am; Break]
11:20am - Successful conversion beats ongoing prospecting.
Converting Personal Training leads into paying clients is a lot more profitable than trying to find more leads. Pete Gleeson, the National Personal Training Manager for Goodlife, is going to give you the 3-step process used by Goodlife Trainers to convert more than one in every two leads in the last year! You'll also learn how he can predict which Trainers are going to succeed and which (without change) are likely to fail.
[12:05pm - 1:05pm; Networking lunch (provided).]
1:05pm - With bootcamps, delivery is EVERYTHING.
Jono and Travis have made it a life's mission to help Trainers grow their Bootcamp. As Jono says, "Average effort delivers average results." This is your chance to learn directly from the masters how you can turn your Bootcamp opportunity into a highly desirable service for clients and a highly profitable venture for you!
[1:50pm - 2:10pm; Break]
2:10pm - We all present. Let's do it like professionals.
As a fitness professional, you're going to present to an audience at some time - it might be for a local business, it could be internally for clients or your team, or maybe you're creating videos for social media. To help you structure and deliver the best possible presentations, we went to the top - internationally renowned (and reigning FILEX Presenter of the Year), Marietta Mehanni.
2:55pm - Opportunity to ask/discussion questions of all presenters
Certificate of attendance will be emailed to all attendees following the event. This event is a FITREC LEVEL B Learning opportunity.
[3:30PM - Close]
This event is currently closed and no contact details are available