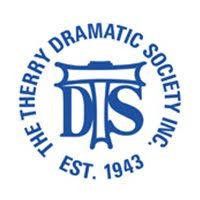 2019 THERRY SUBSCRIPTION
Top quality, best value Adelaide live theatre. Membership entitles you to two tickets (double) or one ticket (single) to three of our four shows (1st, 3rd and 4th) and discounts to the June musical (the Broadway version of everyone's favourite Gilbert and Sullivan operetta: The Pirates of Penzance). With the exception of the musical, if you can't attend a show, the voucher is valid to bring guest/s to another. Effectively, membership entitles you to six tickets (three for singles) for three "straight plays" (Feb, Aug, Nov) during 2019.
Therry 2019 season
Agatha Christie's Go Back For Murder   Directed by Norm Caddick
Thursday, 7 to Saturday 9 February at 8 pm.  Wednesday, 13 to Saturday 16 February at 8 pm.  Matinees both Saturdays at 2 pm
Sixteen years after Caroline Crale is convicted of the murder of her husband, a London solicitor is approached by her daughter Carla Lemarchant claiming that her mother was wrongfully convicted – revealing a letter she received from her mother before her death in prison. Carla has spent those years with relatives in Canada. When Carla and the solicitor embark on some sleuthing, they discover that, on the day of the murder, there were five other people at the house – the 'five little pigs' of Christie's original Poirot novel. The story is told in two time frames: the 'present' (the 1940s) and the past, 15 years earlier in the 1930s
Bookings open Monday, 14 January 2019
The Pirates of Penzance
Music by Arthur Sullivan, lyrics by W.S. Gilbert. As presented on Broadway by Joseph Papp with musical adaptation by William Elliott
Directed by Ric Trevaskis, musical director Mark Sandon, choreographer Thomas Phillips
Thursday, 6 to Saturday 8 June at 8 pm.  Wednesday, 12 to Saturday 15 June at 8 pm.  Matinees both Saturdays at 2 pm
This tender-hearted band of Penzance pirates (made up exclusively of orphans unable to harm anyone of similar background) are celebrating Frederic's coming of age and impending release from his apprenticeship to them. He joined the pirates as a child owing to a mistake by Ruth, his nursemaid, who misheard his father's instructions to apprentice him to a pilot. She has remained with Frederic and is desperate to marry him. But, Frederic has met and fallen in love with Mabel whose sisters the pirates have claimed as their future brides. Their father, the General, is horrified at this prospect ... brigands, buccaneers, pretty maids aplenty in this fun-filled romp.
An Inspector Calls by J B Priestley  Directed by Angela Short
Thursday, 15 to Saturday 17 August at 8 pm.  Wednesday, 21 to Saturday 14 August at 8 pm.Matinees both Saturdays at 2 pm
In April 1912, wealth mill-owner and politician Arthur Birling and his family are celebrating the engagement of their daughter Sheila to Gerald Croft, the son of a competitor. Arthur's son Eric, has an obvious drinking problem. After dinner, Arthur speaks about the importance of self-reliance, his approaching knighthood, and about how "a man has to look after himself and his own." Inspector Goole arrives, interrupting the evening and proceeds to make a number of assertions about the actions of various members of the family and implying that each had a role in a young woman's death.
One for the Pot by Ray Cooney.  Directed by Sue Wylie
Thursday, 31 Oct to Saturday, 2 November at 8 pm. Wednesday, 6 to Saturday 9 November at 8 pm. Matinees both Saturdays at 2 pm
It shouldn't be hard to give a pot of money away. In this case, in the 1960s, £10,000 is a fairly big pot. Our hardworking, and rich, hero (Jonathon Hardcastle) wants to give it to the son of his deceased best friend. The problem is that Hardcastle doesn't know his friend had four sons – and that they were identical quadruplets – and he didn't expect all four men to arrive on his doorstep at the same time, claiming the money. This is Ray Cooney's first farce (in collaboration with Tony Hilton) and its original London production ran for four and a half years.
Location
Postal address: P O Box 2148, Hilton Plaza, SA 5033.
Shows venue: The Arts Theatre, 53 Angas Street, Adelaide
Membership inquiries - Mon to Fri, 10 am to 5 pm (Amanda): 8278 1818
Bookings and ticketing inquiries - Mon to Fri, 10 am to 5 pm (Lorraine): 8271 8487 or,  on performance days, 8410 5515 from noon until late
General inquiries - Mon to Fri, 10 am to 5 pm (Jann): 8444 8670
This event is currently closed and no contact details are available