LUNCH WITH GARRY BRACK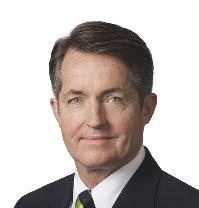 The guest speaker at Sydney Rotary Club's luncheon on Tuesday 16 October will be Garry Brack, the Chief Executive of the Australian Federation of Employers and Industries and a former member of our Club.
For over 20 years Garry has been one of the leading advocates for employers on industrial relations, workplace policy and employment law in Australia. The Australian Federation of Employers and Industries is one of the nation's largest multi-industry employer organisations, which specialises in representing and advising employers on every facet of employment law, practice and industrial relations.
Garry has also represented Australian employers at the International Labour Organisation in Geneva and the OECD in Paris.
Sydney Rotary Club's annual Vocational Service Award will also be awarded at this meeting.
Location
Castlereagh Boutique Hotel
169 Castlereagh Street, Sydney, NSW 2000
This event is currently closed and no contact details are available