Beach Wheelchair hire St Kilda Life Saving Club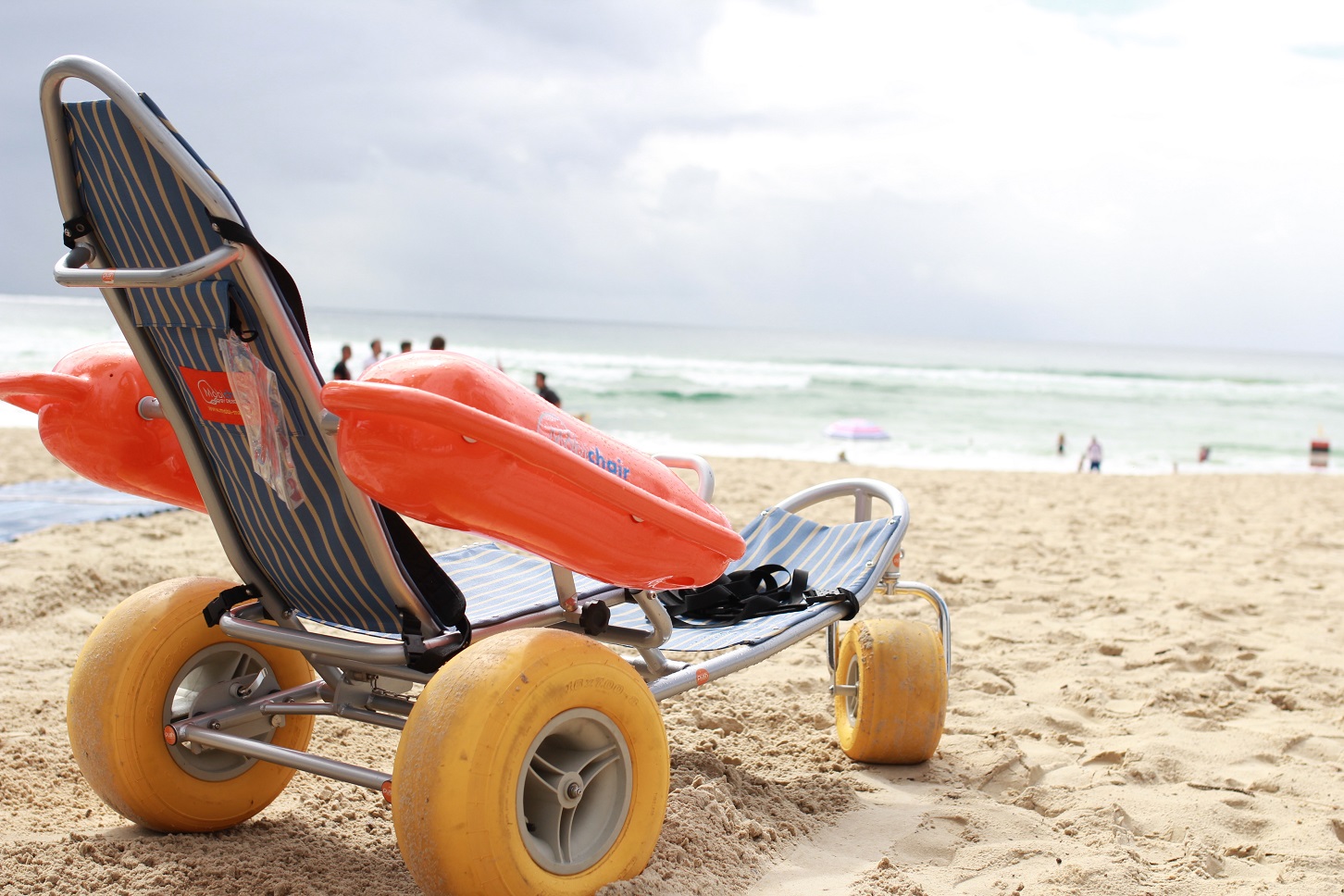 Booking this session allows for loan of beach wheelchair for 1.5 hours at this venue during Nov 2018-March 2019. Please ensure you have read the T & C's before you complete your booking.
The adult size Mobi-Chair beach wheelchair has armrests and wheels made from materials that enable the chair to float in water, up to the waist height of a support person. Beach wheelchairs cannot be independently pushed so you will need to bring someone to assist with transfers.
Location
St Kilda Life Saving Club
34 Jacka Boulevard , St Kilda, Victoria 3182
Bookings are available during Life Saving Club patrol season times, two weeks in advance.
Patrol season is November to March inclusive. Check Life Saving Club website above for more details.
To cancel your booking, please follow link provided in email ticket. Alternatively contact ASSIST tel. 9209 6777.
BESbswyBESbswyBESbswyBESbswyBESbswyBESbswyBESbswyBESbswyBESbswyBESbswyBESbswyBESbswyBESbswyBESbswyBESbswyBESbswyBESbswyBESbswyBESbswyBESbswyBESbswyBESbswyBESbswyBESbswyBESbswyBESbswyBESbswyBESbswyBESbswyBESbswyBESbswyBESbswyBESbswyBESbswyBESbswyBESbswyBESbswyBESbswyBESbswyBESbswy
This event is currently closed and no contact details are available