Yoga Moves & Soothing Tunes for Slater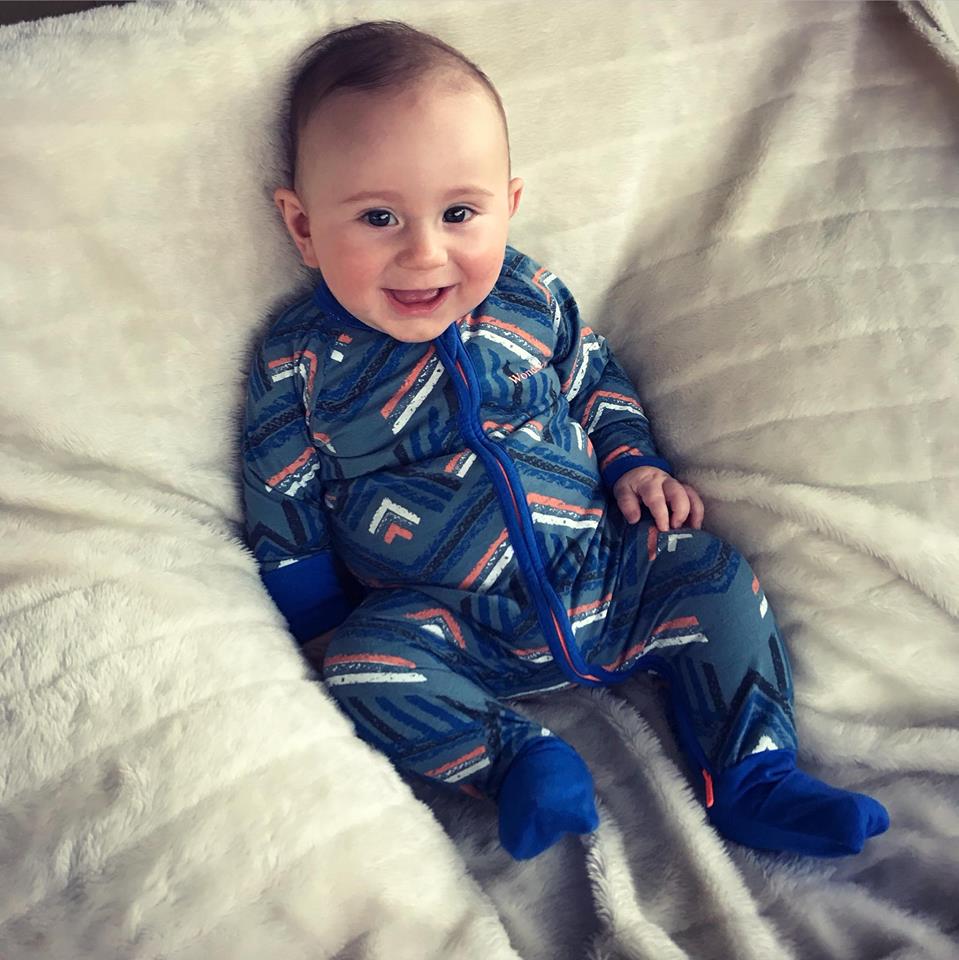 'Yoga Moves & Soothing Tunes for Slater' is held in loving memory of Kristie Powell, whose life was tragically taken on 4th October 2018, and to raise funds to support her gorgeous five-month-old son, Slater. A flowing yoga practice of balance, stretch and strength by yoga teacher and exercise physiologist, Lis White, will conclude with a rejuvenating sound journey by sound therapist, Glenn Brace, using instruments like guitar, gongs and crystal singing bowls. All proceeds donated to Slater.
Whilst Slater is now left without a biological Mum or Dad, he is blessed to be warmly welcomed into the loving family of Kristie's brother and sister-in-law, Ryan and Michelle, and their five children. 
Of course, raising little ones involves significant expenses. This event's offering of yoga and music will raise funds for Slater's future, so he can access all opportunities and services he deserves; education, healthcare, and other necessities and investments. Everyone who attends will obtain peace of mind both directly resulting from the practice as well as knowing that we are helping a family in need. This event is entirely hosted voluntarily by kindhearted members of the community and volunteers from non-profit charity organisation, A Sound Life (www.asoundlife.org), with support from Novotel Wollongong Northbeach – all money raised will be placed into a trust account for Slater and used wisely. 
EVERYONE WELCOME!
You don't need to be a yoga-buff - in fact, you might have never done yoga before, which is perfectly fine. Suitable options will be given to satisfy all levels.
WHAT TO EXPECT:
Held on the stunning deck of Novotel Wollongong Northbeach, beautiful acoustic tunes of Glenn Brace and Stephen Talty will welcome you upon arrival. You will then be guided through a flowing yoga practice by accomplished yoga teacher and exercise physiologist,
Lis White
.
To conclude, musician and sound therapist, Glenn Brace (
Embraced Sound Healing
), will take you on a restful and rejuvenating sound journey using various instruments like guitar, gongs and crystal singing bowls.
WHAT TO BRING:
If possible, please bring a yoga mat. A small number of mats will be available to borrow – please message or call Diana Timmins on 0408 850 920 to secure one if needed. You may also like to bring an eye pillow (or towel, jumper, something similar) to place over your eyes when we lay down to rest.
DONATION DROP-OFF:
If you would like to donate something extra in terms of necessities to lighten the load for the Powells, there will be a drop-off space to deposit welcomed offerings like Karicare formula
(stage 1 only please

), disposable walker nappies (13kgs+), cloth nappies and non-perishable baby foods.
BOOKINGS & QUESTIONS:
Tickets are $35 each. Places are limited due to space restrictions, so please book via TryBooking ASAP! Contact Diana Timmins on 0408 850 920 or
volunteer@asoundlife.org
if you have any questions, or are unable to attend but would like to make a donation.
Thank you so much for your support - and enjoy the event!
Location
Novotel Wollongong Northbeach
2-14 Cliff Road, North Wollongong, NSW 2520
Contact Details
This event is currently closed and no contact details are available