WA Will Week  |  10-16 March 2019  *Book now for one of our free Seminars*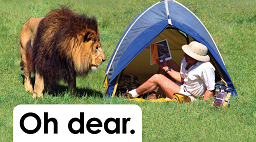 Life can be unexpected. Make a Will today...
While you never know what's just around the corner, effective planning can bring peace of mind...
Join the Public Trustee to learn about making and storing your Will and planning for the future administration of your financial affairs and estate.
- What really happens if you die without a valid Will?
- Who can challenge your Will?
- What do executors and administrators do?
- Benefits and risks of Enduring Powers versus Guardianship & Administration orders

These questions, and more, will be explored to help you make informed choices about your future.
EVENT LOCATIONS AND DATES: (Bookings essential)
Location:
Date and time:
Venue:

Cockburn
Monday 11 March 2019 10.15 am – 11.45 am
Cockburn ARC - 31 Veterans Parade, Cockburn Central

Location:
Date and time:
Venue:

Perth CBD  (SOLD OUT) 
Monday 11 March 2019 5.30 pm – 7.00 pm
Public Trustee Offices – Level 1, 553 Hay Street Perth

Location:
Date and time:
Venue:

Armadale
Tuesday 12 March 2019 10.15 am – 11.45 pm
Armadale Bowls Club – Millman Way, Armadale

Location:
Date and time:
Venue:

Perth CBD
Tuesday 12 March 2019 1.00 pm – 2.30 pm
Public Trustee Offices – Level 1, 553 Hay Street Perth

Location:
Date and time:
Venue:

Joondalup
Wednesday 13 March 2019 10.15 am – 11.45 am
Joondalup Reception Centre, 102 Boas Ave, Joondalup

Location: 
Date and time: 
Venue: 

Location:
Date and time:
Venue:

Perth 
Wednesday 13 March 2019 5.30 pm-7 pm
Public Trustee Offices - Level 1 - 553 Hay Street Perth 

Bentley
Thursday 14 March 2019 10.15 am - 11.45 am
Technology Park - 2 Brodie-Hall Dr, Bentley

Location:
Date and time:
Venue:

Perth
Friday 15 March 2019 10.15 am – 11.45 am
Public Trustee Offices – Level 1, 553 Hay Street Perth
Complimentary refreshments served 15 minutes before each session time.

Click on the BOOK NOW button and simply select your preferred session time.
If you have any issues please contact our customer service desk on 1300 746 116
For more information regarding the Public Trustee please visit our website www.publictrustee.wa.gov.au
This event is currently closed and no contact details are available